Submitted by PeaceHealth
Charles Prosper, chief executive of PeaceHealth, Northwest, announced today that the PeaceHealth St. Joseph Community Health Board approved the appointment of Ione Adams, MD, MPH, as board chair at its meeting earlier this month.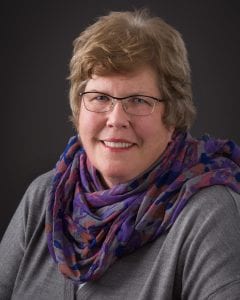 A member of the medical center's Community Health Board since 2016, Dr. Adams has additionally been an active member of the board's Community Collaboration Committee. Dr. Adams' career is testament to her commitment to community health, particularly as it relates to serving those most vulnerable—a priority she shares with PeaceHealth.
"Dr. Adams is an ideal choice for leadership for our times," said Barb Lupo, board vice chair and member of the board's executive committee.
Dr. Adams has been a practicing family medicine physician and medical director of Sea Mar Community Health Center since 1989, her first job after earning a Master of Public Health, Maternal and Child Health, and a doctorate degree in medicine—both from the University of Minnesota.
"Community health has long been my passion," shared Dr. Adams. "I believe that the work of the Community Health Board is to continue to reach outside the walls of the hospital and work collaboratively with the general and medical communities to improve the overall health and well-being of everyone."
Dr. Adams' interest in medicine started earlier with undergraduate work at Augustan College in Sioux Falls, South Dakota, where she earned a Bachelor of Science in nursing and then spent two years serving as a Peace Corps volunteer in Honduras working on health-related projects.
In addition to the PeaceHealth St. Joseph Community Health Board, Dr. Adams currently serves on the boards of the Mt. Baker Foundation and Whatcom County Council on Aging.