Dustin Willetts, in his seventh year as artistic director of the 100-plus member Kulshan Chorus, has changed this COVID-afffected season from the choir's often sold-out public concerts to community-sustaining activities and outreach with the public schools.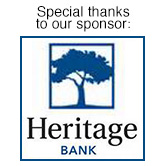 "When I had finally come to terms with not seeing my people for the autumn months," he says, "I began to think of ways the choir could still fulfill their mission to make an impact on our greater Whatcom community, as well as provide a music education to our singers."
The secular and multicultural choir has been singing in honor of human diversity for three decades in Bellingham and through outreach in small communities around the world—Ecuador, France Switzerland, Romania, Costa Rica, and Croatia.
Several of Willetts' colleagues teach in public schools and voiced frustrations with having to deal with technology. He says a majority of educators received limited training in technology as part of their education. 
He thought of helping these educators with a gift of a project for which they wouldn't have to do any work and proposed to prepare the choir's rendition of John Lennon's "Imagine" to create a virtual choir project with area youth. Teachers can have their students submit singing videos straight to the choir and the choir's tech wizards will compile and begin the collaboration and editing processes.
Willetts, along with accompanist Kristy Gill, will lead the choir in new choral warmups, sight-singing and ear-training exercises, in addition to practicing parts.
The "Imagine" project isn't just for public school kids; it's also for private school or homeschool students. Anyone of schooling age can join. 
"These students are not just our future, they are our present and their music experience now has an impact on their artistic lives as adults," says Willetts. "I want to do whatever I can to help our amazing music educators provide substance to these students without adding to the workload."
"Imagine" will get a digital release and Willetts is aiming for around the holidays to reveal the project. 
In addition to this project, choir members have begun a collaboration process with this year's composer-in-residence, Andrew Jacobson. He and lyricist Jeremy Delamarter have begun listening to singers share what this year has been like as artists, as professionals and as humans of Whatcom County. 
Delamarter has begun marinating those stories around to form poetry, says Willetts. Issues that may be inspiration for this work include the human pandemic experiences, racism and anti-racism, political and cultural division due to COVID, wildfires, and the losses, miracles and resiliency found in these difficult times.
"As the three of us work behind the scenes to create a musical piece, we'll come back, from time to time, to the chorus' weekly meetings to provide insight as to why these craftsmen have made the decisions they've made," Willetts says. "The final piece will be a representation of who we are, have been, and strive to be in light of COVID. It will be performed at our first live, in-person performance, whenever that may be."
"Dustin brought forth his ideas for a meaningful experience, virtually, for the singers," says board member Heidi Alford. "He has really embraced the chorus' mission of bringing music to the community and using music to support social justice and peace efforts in our community."
Lastly, the board of directors and Willetts are working to find and organize resources to assist and support choir members to participate in a virtual choir project of Pete Seeger's "To My Old Brown Earth."
This season will be non-auditioned. Adult singers, as well as middle and high schoolers, are welcome to participate in the Kulshan Chorus. Singers should make a formal commitment to participate in the season by October 1.
Kulshan Chorus is a multi-generational community chorus and free tuition is available to students (anyone currently enrolled full-time or part-time in college, high school, or middle school is welcome to join regular rehearsals, which will be via Zoom on Thursdays from 7:00 p.m. to 8:30 p.m.). The choir's mission and vision is to make accessibility and community-inclusion a priority.