As with all symphony orchestras around the country this year, the Bellingham Symphony Orchestra's upcoming season—its 45th—is most different in that it's a very difficult time to plan anything. And as with most orchestras, the BSO's entire season will be online, so that patrons and featured soloists know what to expect and, at the same time, leaves the orchestra room to flex if anything changes. Should the orchestra be able to have public performances again during the season at its regular venue, Mount Baker Theatre, they will adjust as quickly as possible.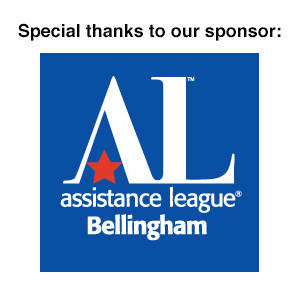 Since booking artists happens so far ahead, most of the BSO's soloists were already lined up and scheduled for the season. According to Executive Director Gail Ridenour, the orchestra specifically added some soloists for two reasons. First, they wanted to showcase more soloists, whoser ability to earn a living has been negatively impacted by COVID-19. Secondly, as social justice issues gain prominence, they wanted to celebrate musical voices that are traditionally limited in classical music. This is represented in both the soloists and through programming; they even had two pieces commissioned this year that represent these times and issues.
Soloists this season include Elisa Barston (violin) and Jessica Choe (piano), who play with the Seattle Symphony, and are always audience favorites here; Inna Faliks, whose innovative approach to combining piano, song, and literary works garners rave reviews; Anthony McGill, who in addition to being the first African-American principal clarinet at the New York Philharmonic, is becoming nationally known as a voice in social justice matters; soprano Ashley Becker, who approaches the classical canon in fresh, exciting ways; Daniel Bolshoy, one of the premier Canadian classical guitarists of our time; pianist Inna Faliks; violinist Bella Hristova; and Alex Klein, a "complete legend" on the oboe, (says Ridenour, an oboist in the symphony herself).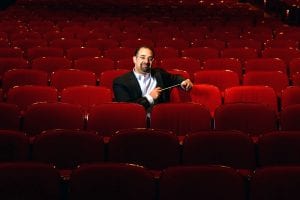 "It's a truly amazing lineup, and we are very fortunate," she says.
Music director Yaniv Attar has more to say about the some of the soloists:
"Elisa is always a huge hit with our audience, and for good reason. She is a delightful performer, with an engaging and personable style. Plus, Gail is making me perform in this one, so if that's something you enjoy, this is the concert to see!"
Attar says that one of the things he loves about Ashley is her ability to blend the artistry of the written and spoken word with piano.
"Inna is another artist who is challenging the boundaries of what we typically see and hear in our classical world," he continues. "It's easy for us to forget that many of the composers we now revere as the standard were considered edgy, and even downright radical, in their times. I have always believed that we should encourage new voices, new styles, and new approaches, even as we continue to celebrate the classics as we define them now."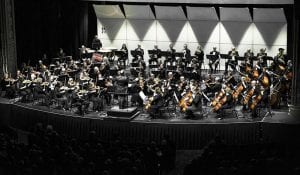 For Attar, one of the greatest and most meaningful parts of his career continues to be BSO's Harmony from Discord series, celebrating the voices of those lost to oppression. "Bella is a natural and profoundly gifted addition to our efforts in presenting these works."
The virtual season offers a number of viewing options.
Since one of the orchestra's missions is to make concert access available to all, they will collaborate with BTV Bellingham and KMRE102.3 FM to make concerts free for all on concert day. After concert day, there will be a paid model that allows patrons—and anyone around the world—the opportunity for multiple viewings with individual concert access, or the entire season, through a Vimeo platform. These can also be purchased as gifts for others.
"Subscribing to our channel and gifting it to others is the best way to support our work and mission," says Ridenour. "Plus, you get nine concerts from amazing soloists, interviews with them and music director Yaniv Attar, and special (socially-distant) chamber music performances from our BSO members."
Although listeners lose some of the magic of live performance in this situation, the orchestra also heard from many patrons how much they appreciated the intimacy of the soloist recordings when they finished our last season with two of these virtual concerts. "Being able to be so close to the performer and see their skills and command of their instruments close up has a delight of its own," Ridenour says.
Arts organizations have been especially hit hard during the pandemic. "We are aware that there are many organizations needing support at this time," she says.
BSO has expanded its already robust educational aspects to provide more resources to teachers and parents who need to provide musical education to their students, but may not have the time to do so. From how to make instruments out of fruits and vegetables to instructional and informational videos about playing and caring for instruments, made by BSO members, live performances are just one aspect of what the orchestra does.
"Music not only feeds the soul, it feeds mathematical, linguistic, and wider scholastic aspects," says Ridenour. "Everything that we can do to assist our community in providing tools to help in the education process is part of our mission."
Music also gives us connections to history and the lessons we've learned from the past. "In support of this, we're especially happy to be continuing our Harmony from Discord series with Bella Hristova," Ridenour says. "This year, we're able to highlight the chamber and solo music of these wonderful composers as we explore and share music that transcends oppression throughout our entire season."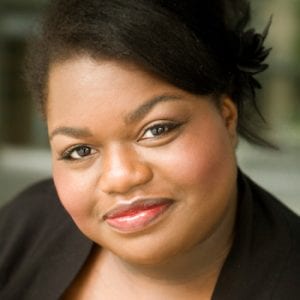 In "regular" times, some of the most treasured feedback comes from patrons who come from larger cities, and who are blown away by the skill level of the musicians, the stature of soloists who love to play with the orchestra, and the engaging and informative skills of music director Yaniv Attar and pre-concert lecturer Ryan Dudenbostel. Dudenbostel will also conduct the annual holiday concert, which features soprano Ibidunni Ojikutu.
Music director Yaniv Attar is grateful to be a part of such an amazing community, one that loves the arts, and especially music.
"I call the Bellingham Symphony my musical family, and each and every one of you is part of this musical family," he says. "We cannot wait to be together as an orchestra, and mostly, to be on stage at the Mount Baker Theatre to share music with you. Be safe, be healthy, and know we are thinking of you at these challenging times."
For details on the season, please go https://www.bellinghamsymphony.org/ or call 360-756-6752.