Submitted by the Port of Bellingham
The Port of Bellingham Marine Life Center is announcing the first annual Salish Sea Scavenger Hunt. The Marine Life Center is producing an online-based scavenger hunt in which the missions are to explore the local intertidal marine life!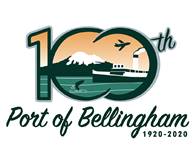 Due to the Coronavirus pandemic, we were unable to plan our regular low tide exploration events. Instead, we are using the game management system GooseChase, which has a free app that can be downloaded onto a smart phone. Using the app, participants can snap photos and send in responses, and earn points and prizes! This event is for individuals and families, though space is limited to the first 20 teams to register. Teams can be any number of people. The deadline to register is Sunday, August 9, 2020. After this date, teams will receive an email with instructions.
Event Days: Tuesday, August 18th, and Wednesday August 19th, 2020
Beaches: Birch Bay State Park, Boulevard Park, Fairhaven Marine Park, and Larrabee State Park
Platform: GooseChase Mobile App (free)
Cost to Participate: Free
Interested participants can register here: https://form.responster.com/GEIT9Q