Old World Deli has been beloved by the Bellingham community since opening its doors in 2007. They've been true to the spirit of their name, running "an authentic delicatessen in the European fashion—a deli with artisan products that are carefully sourced with a constant eye on quality." Anything your heart could desire is found on their shelves, from market goods to fine wines to house-made sausage and house-smoked bacon.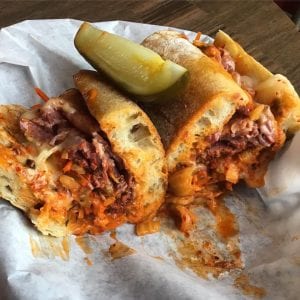 Of course, Old World Deli is also famous for their sandwiches, soups, and salads. It's summer, so the East Coast subs are popular right now—featuring mortadella, capicola, provolone, green bell peppers, black olives, tomato, red onion, pepperoncini, shredded lettuce and Italian dressing.
"And people are going nuts for the K-Pop Reuben!" says co-owner Anna Adams with a laugh, describing a scrumptious sandwich built with house corned beef, Swiss cheese, house kimchi with Joe's Garden veggies, and gochujang aioli on an Italian roll.
Adams, who "does a little bit of everything except cooking at the business," has been a key part of ensuring that the transition into a new COVID-19 reality went smoothly for the business, as well as their loyal customers. "We were actually set up for it pretty well," she admits. "We have groceries, wine, meat, and cheese. It [COVID-19] gave us the opportunity to use our social media platform more. Before, I wondered if it was worth the time. Once COVID hit, it was a great way of connecting with our audience."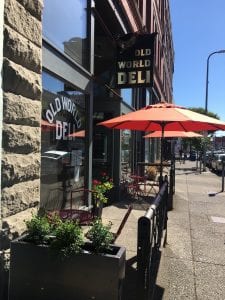 Old World Deli initially cut their hours significantly and started offering delivery. "It really forced us to do a lot of things that we'd actually been wanting to do," Adams says. "I used to do delivery, but now the dish person comes in earlier. We do free delivery on orders over $50."
Another key aspect of success in the COVID era has been moving products online. "It's been a huge process, but we launched it softly," says Adams. "It's getting a great response."
You can order from their shop here and peruse a delightful assortment of olive oils, vinegars, meats, cheeses, and more from both Whatcom County and abroad. In fact, sourcing exciting products is one of Adams' favorite parts of her job. "I really like trying to figure out how to make things work better," she says. "I source most of the market items, and I like finding new products and seeing what people like and are interested in."
Old World Deli's grab-and-go cooler has continued to serve customers with the food they love and depend upon when lunch break hunger hits or an easy (and delicious) dinner beckons. It features a rotation of favorites like Hungarian mushroom soup, brisket mac-and-cheese, moussaka, meatloaf, delicacies like house-smoked duck breast, and much more.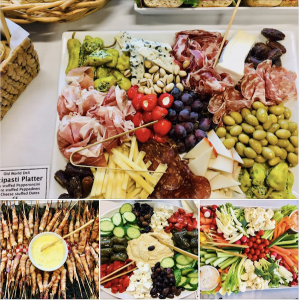 "People are stuck inside, so we're giving them the things they want," says Adams. "We started doing dinners to go. It's been a good business model for this situation."
The biggest change has been the online store. "The lunch menu was already online, which was great, but not many people used it before COVID," says Adams. You can order lunch here—I'll be getting the chicken basil panini, complete with roasted red peppers!
But that's not the only way to bring the Old World Deli home in this new world of COVID. They also have a Food and Wine Club—aka the coolest, non-stuffiest wine club you'd ever wanted to be a part of. If you've ever wandered down a wine aisle thinking to yourself, 'Wow, this looks great but I don't know where to start!'—this is the club for you.
Each month, members receive three hand-selected bottles of wine, as well as an assortment of quality meats, cheeses, and snacks, homemade in Old World's kitchen or handpicked from one of their favorite purveyors.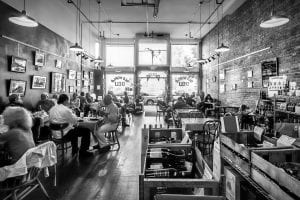 The wines they select highlight a unique subject in wine, be it a varietal, a region, or a winemaking style. Custom tasting notes are included to help guide you through each wine, explain why they're grouped together, and how they make food taste even better. Find out more here! 
Old World Deli has been voted Bellingham's Best Deli every year since 2007 by Cascadia Weekly readers. And Adams and her team have taken that affirmation to heart, consistently bringing Bellingham the best of the "old world" throughout the seasons. And COVID-19 is no exception—you can continue to expect to be nourished and inspired by the foods and flavors of Old World Deli. 
Sponsored