Submitted by Assistance League of Bellingham
Our Thrift & Gift Shop is closed for now, but you can still support Assistance League® of Bellingham by shopping online for a variety of select items. Check out what's for sale on eBay and ALB eMarket.
Assistance League of Bellingham (ALB) is a nonprofit 501(c)(3) organization and all funds raised stay in Whatcom County. Our philanthropic programs are funded by sales of donated items at our Thrift & Gift Shop and two major fundraisers. We are proud to report that in the past year:
Our Operation School Bell® program, in tandem with Target, clothed 2,276 kids in need with new school clothes.
ALB awarded nearly $60,000 to middle school and high school kids through our Enrichment Scholarship Program.
Personalized gifts were given to 131 residents through our Care Center Support program.
Over 650 ER patients received new clothing from our Hospital Patient Support program.
As member volunteers we have a great time making a difference in the lives of others, as well as ourselves. New members are always welcome. Learn more about us at assistanceleague.org/bellingham.
Shop with us at our ALB eMarket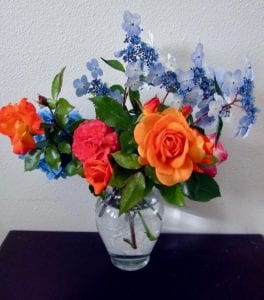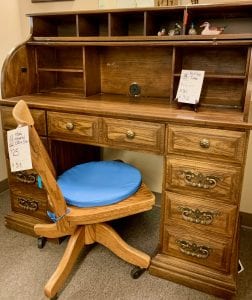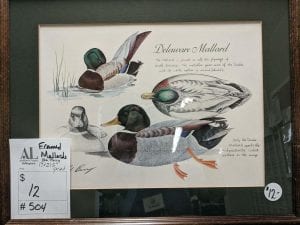 ---
Assistance League of Bellingham's Thrift & Gift Shop now sells a variety of select items online at our ALB eMarket. When you make a purchase, it includes curbside delivery at our shop located at 2817 Meridian Street. Click here to view a recent eMarket publication.
ALB eMarket sells items "as small as a bracelet and as large as a sofa." We're also excited about a new offering of fresh flower bouquets from our member's gardens.
Learn about ALB eMarket sales in advance. Sign up for SHOPPERS NEWS by clicking on this link. You can unsubscribe at any time.
Our physical store may be closed, but we're selling select items online
Here's how to contact us to make an online purchase: You may email: ALB_eMarket@albham.org Leave a text message: 360.320.6690 (no calls, please). Messages should include your name, email address, and phone number, the item number (located on tag in photo), and the brief description of the item. Please note: items subject to having already been sold. Remember all sales are final.
---
Then what happens?
You will receive a call. If the item is still available, the sale will be made over the telephone using a credit card only. We will set an appointment for back door delivery (alley behind at our store) at 2817 Meridian Street. When you arrive at the store please call 360.738.2803 and state your name, what you are picking up, and a description of your car. We will be wearing masks for your safety and ask that you also wear a mask.
We appreciate your business and appreciate you helping us all stay safe with the precautions we ask. Thank you for supporting our philanthropic programs!
---
You can also shop with us at eBay
Did you know the Assistance League of Bellingham has an eBay presence?
eBay is the world's online marketplace; a place for buyers and sellers to come together and trade almost anything!
A variety of select items from our Thrift & Gift Shop are sold on eBay.
eBay auction items are NOT located in our shop at 2817 Meridian; they're located off site until the listings are completed.
You are most welcome to bid on our eBay listings, and if you win an auction or purchase a "buy it now" item, it will be mailed to you, unless you do not want to pay for shipping, in which case you can make arrangements for pickup at curbside at our shop.
Some of the items below have already sold on eBay. Comments with each photo are from ALB member volunteers who coordinate our eBay sales.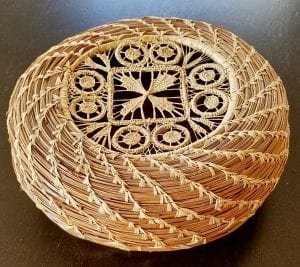 To find our listings on eBay:
Go to eBay.com
On the eBay page, next to the blue "search" button is "advanced search" in small letters.
Click the "advanced search" and scroll down the menu items until you get to a page "search by seller"
Enter our username which is ALB_thriftshop (that's an underscore, not a dash, between ALB and thriftshop).
---
We member volunteers miss our regular customers and the many new ones who wander into our shop. Selling online is a fun way to stay in touch, be safe, and continue offering GREAT finds at GREAT prices!
Remember, every purchase you make supports our programs to make a difference in our Whatcom County community. Please enjoy your new shopping experience with Assistance League of Bellingham.
Our Thrift & Gift Shop will reopen when it is safe for our members and the community. Watch for updates on our social media sites: assistanceleague.org/bellingham, Facebook, and Instagram.