Submitted by the Whatcom Community Foundation
The Whatcom Community Foundation is proud to announce the addition of April Claxton as its new finance and operations manager. April has worked with a variety of non-profits over the past 20 years: she was a long-term staff member at Sustainable Connections, a co-founder of Recreation Northwest and most recently worked with Ocean Conservancy.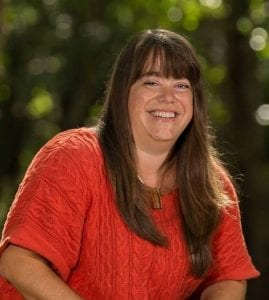 "In addition to her superb financial and organizational skills, we so appreciate April's passion for place," said CEO Mauri Ingram. "We all know we live in an amazing place. Our work is all about making sure it's amazing for everyone who lives here."
April loves exploring, experiencing and sharing the beauty of Whatcom County. Originally from Oregon, she found her way to Bellingham via New Jersey, Connecticut and Montana.
She's experienced the Community Foundation as both a grantee and through various training and other development opportunities that the Community Foundation offers to strengthen and support non-profits in Whatcom County.
"It's a team that I have respected and been inspired by for a long time, said Claxton. "When I saw the job posting I got goosebumps — it was the role I had figured out that I wanted in my head. I really wanted to get re-engaged with local work and I can't think of a better place to do it."