"Good morning Laura Clark from the Whatcom Humane Society." I bet many of you heard Dave Walker's voice in your head as you read that. After all, his might be the most universally recognized voice in Whatcom County. For 20 years, Dave Walker has been a strong prescense of KAFE 104.1 Radio.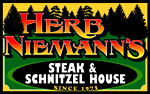 Who is the man behind the voice, and how did he get inside your head?
Like many Bellinghamsters, Walker grew up in Seattle and came here to attend Western Washington University. He wanted to be an actor; in high school he was president of the drama club, and chose Western for its Theater Department. He found the drama scene to be different at the college level, and didn't feel as comfortable moving his body onstage as he did using his voice. When he could no longer avoid declaring a major, he went with broadcasting. He wanted to do the news; now his favorite thing is telling stories.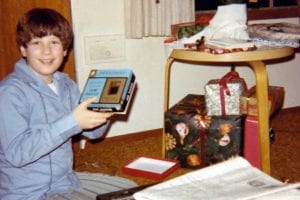 Dave worked at KGMI/KISM radio throughout college, and after graduation was recruited to a big city station in Dallas. (Texas, not Oregon!) It was hard to be so far away from his family, and after four years, he returned to KISM.
KGMI, KISM, and KAFE are all part of the Cascade Radio Group, owned by Saga Communications, a company with its headquarters in Grosse Pointe, Michigan. What makes Saga different from other conglomerates is that its management is made up entirely of broadcasting professionals. Saga dictates a lot to the staff at KAFE, but they also realize that the staff know their own community and allow KAFE to direct its own format, to some extent.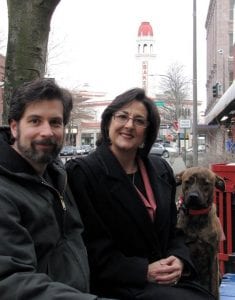 Talking with Dave, you hear the same resonant—dare I say mellifluous?—voice that you get on the radio, made richer by the personal contact. When off duty, he wears the typical Bellinghamster uniform: a local brewery hoodie with neat, untorn jeans. I ask Dave if he's always worked with a cohost, and he says no; on a solo show he did briefly at KISM, "the listeners were my cohost." Talking with callers kept the show rolling along.
Dave cohosted his first morning show with Bill Simmons in 1986. In 2000, at KAFE, Dave and Shari in the Morning became a local staple, best known for the Wednesday KAFE Kritter segment in which Laura Clark from the Whatcom Humane Society introduced an adoptable animal in the studio. The show also included games like Brain Strain, to keep the listeners involved.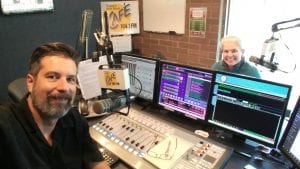 When Shari Matthews retired, Mandy Richards was the natural choice as Dave's new cohost; she had worked part-time at the station for eight years and knew the job inside out. Their chemistry developed quickly, and Mandy brought her own features to the show.
The KAFE Kritter segment is still popular today, and it started a long association with the Whatcom Humane Society. Dave emcees their fundraiser gala every year with auctioneer Gaye Godfrey, and his two dogs, Biscuit and Dexter, were adopted from WHS. Dave set a good example for listeners by attending positive, reward-based training classes with his dogs and posting video from the sessions on social media.
Modeling kindness and community spirit comes naturally to Dave. His favorite thing as a radio host is publicizing opportunities to help with needs in the community. He's been inspired and gratified by the response from listeners. "This community responds to stories," he says, "and they turn out to help."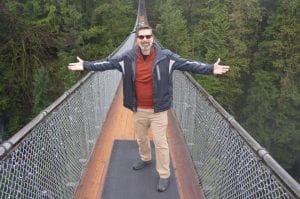 The recent Christmas Wish campaign gave KAFE the opportunity to tell many stories. Phillips 66 put up $5,000 to grant wishes, and businesses like Washington Tractor matched the gift—and then some. While it was hard to choose only 20 wishes from about 200 stories, Dave loved being part of granting those 20 dreams.
KAFE's Drive-By Giving program has been wildly successful, too. In the spring, away from the holiday season when hands are outstretched everywhere, they collect funds at Cruisin' Coffee kiosks for Royal Family Kids, a camp for foster children who've had a hard start in life. The program has been going on long enough for older recipients to come back and talk about how their camp experience changed their outlook.
"This community wants to help," Dave says. "All they need is some direction." KAFE helps to provide that. We chatted a bit about whether the station leads the community in giving, or simply reflects the tendency that was already there. It's probably a bit of both, but Dave loves being part of that momentum. In cooperation with their parent company, the station models a positive message and sets the tone for a kind, supportive community. Dave says at this point in his long career, he's "in a place of gratitude that he gets to do this for a living."