What takes just 10 minutes every 10 years and influences the distribution of over a trillion dollars in funding? The U.S. Census—and every person counts. Despite its importance, the fact that it only happens once a decade means it often takes folks by surprise. Here's how to be ready, and why it matters so much.

Count Yourself In, In Advance
Census Day is April 1, 2020. If you think someone will knock on your door, think again. Every household will have the option of easily responding online, by mail, or by phone prior to April. You will receive an invitation in your physical mailbox in mid-March explaining all the ways to respond. Online and phone reply options are available in 12 languages in addition to English. Reply to just 10 questions, citing where you live and sleep most of the time as of April 1, 2020, and you're done. Forget? You'll get a reminder postcard prior to Census Day, another follow-up after, and only if you still don't respond will someone follow up in person.
You're Being Counted, Not Surveilled
The goal of the Census is an accurate assessment of numbers of people on the ground and key information like ages and incomes, so decisions about resources can be made with facts. Your personal situation is not being investigated or shared.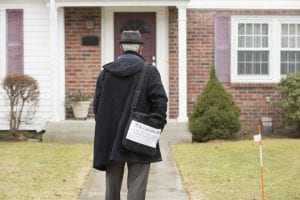 According to www.2020census.gov:
The Census Bureau is bound by Title 13 of the U.S. Code to keep your information confidential.
Under Title 13, the Census Bureau cannot release any identifiable information about you, your home, or your business, even to law enforcement agencies. The law ensures that your private data is protected and that your answers cannot be used against you by any government agency or court.
The answers you provide are used only to produce statistics. You are kept anonymous: The Census Bureau is not permitted to publicly release your responses in any way that could identify you or anyone else in your home.
Worried if you're responding to a legitimate source? As long as you are replying to the official invitation, you're fine; you can also double check reply addresses and more here. The handy list below from the Office of Financial Management for the State of Washington explains things that are NOT done by official census processes so you can easily spot a scam:
For the 2020 Census, the Census Bureau will NEVER:
email you
ask for your full Social Security Number, your mother's maiden name, your bank account information, money, or anything on behalf of a political party
ask to come into your home
threaten you with arrest if you do not comply
Your Chance to Shape Your Future, and Help Others Do the Same
As mandated by the U.S. Constitution in Article 1, Section 2, the U.S. has counted its population every 10 years since 1790. From a national perspective, census statistics are used to determine the number of seats each state holds in the U.S. House of Representatives and to inform how billions of dollars in federal funds will be allocated by state, local, and federal lawmakers every year for the next 10 years.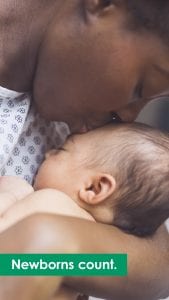 Here in Washington, the Office of Financial Management shares a story that is closer to home: "An accurate census will drive decisions that will affect economic investments in communities in Washington and the weight of its political influence until 2031. For every 100 households missed in the 2020 Census count, the state could lose up to $5.8 million, which would affect the ability to support children, veterans, senior citizens and middle- and low-income families adequately."
Yes, you read that correctly, skipping just one household can mean a loss of $58,000 in funding needed for things like education programs, roads, health clinics, emergency services, and so much more. Congressional representation is also constantly shifting; Washington gained a seat as a result of the 2010 Census.
So, to make sure your voice counts, help others, too. Hard-to-count populations are often underrepresented in the census, and unfortunately also usually suffer from the resulting decisions about funding for many programs.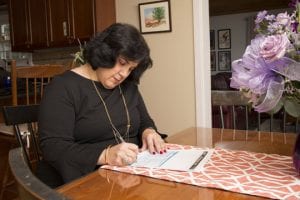 One such community is children under the age of 5; the 2010 census missed more than 10 percent of this group. The census helps determine $675 billion in local funding for programs such as food stamps (also called the Supplemental Nutritional Assistance Program or SNAP), the National School Lunch Program, and the Children's Health Insurance Program (CHIP). When children are missed in the census, these programs miss out on funding that's based on the number of children counted. Get involved with outreach through the Count All Kids Committee or share this information page or short YouTube video with your networks to help spread the word about the importance of counting all kids.
Take a Pledge to Shape Your Future
No outreach works as well as personal advocacy. The 2020Census.gov site has resources to help you share the facts, including a pledge to respond and other images and graphics you can easily post on social media. But an offline mention to an elderly neighbor or that rural family you know can really make a difference in ensuring we all count.