Every year, Bob Wallin Insurance (pronounced Wa-LEEN, because it's Swedish) sponsors a contest to award three non-profit groups a split of $3,500.00. The Bob Wallin Insurance Non-Profit Giveaway encourages Whatcom County residents to get involved in the award by allowing anyone to nominate a local non-profit; anyone who visits the website then votes to determine who is awarded the prize money.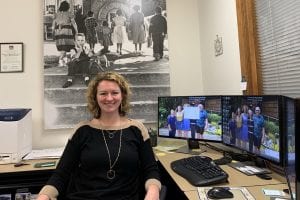 Nominations open February 1 and continue through February 28; voting then begins on March 1. Head over to the Wallin Non-Profit Giveaway website where each nominee will be listed with links to their website on the giveaway page so that community members can find out more information about each agency.
There are only three rules: You must fill out a Bob Wallin Insurance Nomination Form, found online at www.bwicares.com; each nominee must be a Whatcom County non-profit; and the non-profit must be a registered 501c3 entity. There are three levels of awards: The non-profit receiving the most votes gets $2,000, second place takes in $1,000 and third place receives $500. Winners are announced in early April.
Suzanne Taylor, a Bellingham native and Client Relations & Sales Manager at the agency, came up with the idea for the annual giveaway seven years ago. "We wanted to find a fun way to engage with the community that could also benefit our community and many of the great non-profits we have here," she says. "Bob Wallin always loved his community, loved people and loved insurance. We thought this would be a great way to maintain his legacy."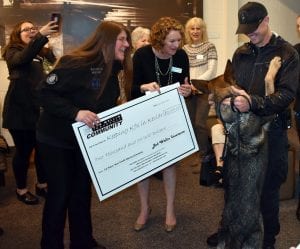 The tight-knit team at Bob Wallin Insurance believe their financial donations do more than just give money to worthy causes; by keeping the focus local and having community members nominate organizations they champion, more people learn how these organizations contribute to benefit all of Whatcom County.
Past winners include Lions Camp Horizon , a summer camp for teens and adults with disabilities; Keeping K-9s in Kevlar, which provides K-9 Storm Patrol SWAT Kevlar vests; Animals as Natural Therapy (ANT), an equine therapy and other animal-assisted learning program for all ages; and Generations Early Learning and Family Center, which aims to nurture growth, education and community for all ages. Others have included Whatcom Dispute Resolution, Blue Skies for Children and the Whatcom Humane Society.
Sometimes, the amount makes all the difference to the non-profit's budget. Lions Camp Horizons was on the verge of shutting down because they couldn't afford to make necessary changes to comply with building codes, which required window upgrades. The amount the camp won was exactly what they needed to get those windows installed and keep their doors open.
Taylor says that the giveaway gets 20 to 30 nominations every year, and one of the best parts is that everyone learns more about the many non-profits in the community, and discovers a few new groups, too.
"If you're a non-profit, reach out to us," she says. Bob Wallin Insurance strives to showcase the many groups doing good things in Whatcom County. Every agency receives increased exposure to the greater community. Word of mouth, including social media, a client newsletter, other media mentions, and Chamber of Commerce breakfasts are the main avenues for publicizing the awards. Taylor, an Ambassador for the Chamber, says, "Chamber members are a great group of people who want to see you doing good, and are supportive of our efforts."
The website includes a tracker that counts the number of votes for each nominee in real time for the first couple of weeks March. "It is like an exciting horserace," says Taylor. The tracker is pulled off the site which, like the entire voting process, is hosted and monitored by a third party two weeks prior to the end of voting on April 1, to preserve the surprise for the announcement of the winners.
"We all look forward to presenting those checks to the winners," Taylor says. One vote per email is allowed. Though each person who votes has to provide an email, the third-party agency who administers the contest does not save emails and Taylor assures voters that no email spam will be generated by providing an email address.
Bob Wallin Insurance, now owned and operated by Bob's daughter, Ann Leonard-Wallin, and granddaughter, Sue DeLeon, has been in business since the 1960s. The offices feature interesting historic photographs of the community, made possible by Wallin's son, who was a curator at the Whatcom Museum. The company is an independent agent/broker for all types of insurance. Bob Wallin Insurance was voted "Best in Bellingham" 2019 in the home insurance category and named Small Business of the Year by the Bellingham Regional Chamber of Commerce in 2018.
"There are no limits on how many non-profits you can nominate," says Taylor, "so spread the word. Visit our website and support all of those in our county who are doing good work!"
Sponsored