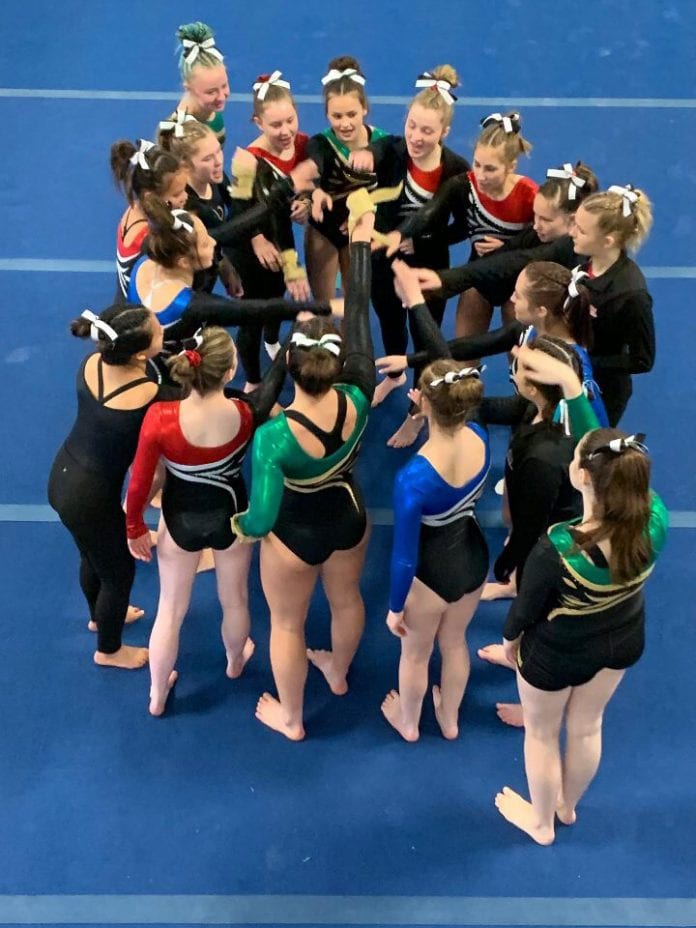 Submitted by: Gym Star Sports Center
Gym Star Sports Center, the training facility for the Bellingham Unified Gymnastics program, which is comprised of Sehome High School, Bellingham High School and Squalicum High School gymnasts, recently hosted a home meet with Sehome taking the first-place win.
The three Bellingham high schools train together and compete separately, with Sehome and Bellingham both having full teams this year.
Bellingham Unified Gymnastics finished its regular season on Friday, January 24 with a competition at Ballard High School. The unified team sent nine athletes to state last year, with a fantastic showing from freshmen Martina Klecka; we look for Klecka to have another successful post-season. New team member, Bellingham High School sophomore Haleigh Weis is also expected to have a strong post-season.
The state competition will be held February 20 and 21 at Sammamish High School.
All photos courtesy: Gym Star Sports Center