Whether it's a new resolution or a continuing commitment, there's no time like the present to get started on goals for personal fitness.

Whatcom County has no shortage of fitness facilities, from CrossFit studios and rock climbing walls to YMCAs and martial arts spots. As such, this article highlights just a few of the locally owned, general purpose gyms available in our area. So whether you're looking to switch gyms or simply join one for the first time, consider the following options to get your heart pumping faster.
Bellingham Fitness
This award-winning gym has been serving local residents since 2003. Located at 1730 North State Street, Bellingham Fitness offers interested customers a free week pass to check out their facilities and classes before committing to membership.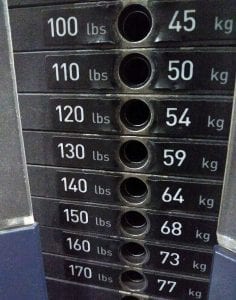 In addition to plentiful, state-of-the-art workout equipment, Bellingham Fitness has expert personal training staff that can help you keep your goals on track, no matter your age. The gym offers re-occurring membership specials, including free or discounted enrollment for individuals, families, students, and even children.
The gym's classes include Zumba, yoga, Pilates, Tai Chi and spin classes, among others. In addition, Bellingham Fitness offers full spa services consisting of a hot tub, dry sauna and steam room. It also has 10 tanning beds featuring both lay-down and stand-up models.
Bellingham Fitness is open 5:00 a.m. to 11:00 p.m. Monday through Friday, 7:00 a.m. to 8:00 p.m. on Saturdays, and 7:00 a.m. to 7:00 p.m. on Sundays.
Bellingham Athletic Club
Opening in 1975 as a racquetball facility, Bellingham Athletic Club has grown to two locations—one off Meridian Street in Bellingham's Cordata neighborhood, and another downtown.
The club offers a substantial array of fitness and wellness activities, including aerobics, racquet sports, basketball, and swimming in their heated indoor pool. There are also spa amenities, cardio equipment and free weights. In addition, physical therapy and massage sessions are available, as well as group fitness classes, personal assessments and training, and sports performance training.
Memberships—consisting of two different levels—are available for singles, couples, families, seniors and students. For the curious, free tours of BAC amenities are offered each weekday.
Bellingham Athletic Club is open 5:30 a.m. to 10:00 p.m. Monday through Friday, and 7:00 a.m. to 9:00 p.m. on weekends.
Locker Room Fitness
Owned by Jake Locker and Michael Koenen, two former NFL players and Ferndale High School graduates, this fitness and training center located at 1859 Main Street offers plenty for athletes and non-athletes alike.
Different tiers of membership, which offer both monthly and annual commitment options, include one with 24-hour access to gym facilities and unlimited access to pro group fitness classes. Personal training is also available, and group classes range from high-intensity interval training to barre and Zumba. Like many gyms of its size, it also has youth training and a kids' room.
Locker Room Fitness is staffed 5:00 a.m. to 9:00 p.m. Monday through Friday, from 7:00 a.m. to 5:00 p.m. on Saturday, and 8:00 a.m. to 3:00 p.m. on Sundays.
City Gym
Another gym with free weekly guest passes for first-time visitors, City Gym has been located in the same facility at 4152 Meridian Street since 2001. In addition to a full range of cardio and weight equipment, this fitness facility has free group fitness classes for all members, as well as complimentary towel service.
Taught by professional instructors, classes include a variety of senior-oriented sessions and an aerobics class that combines moves from Latin dance styles. Membership options include pre-payment plans, as well as discounts for students, seniors, law enforcement, veterans and corporate members. One note: this gym is only for those over the age 16.
City Gym is open 5:00 a.m. to 11:00 p.m. Monday through Friday, and from 7:00 a.m. to 7:00 p.m. on weekends.
Fitness Evolution
Among the most affordable gyms in the area, the former Gold's Gym facility at 1504 Iowa Street in Bellingham features numerous amenities. Besides a full array of cardio and weight equipment, Fitness Evolution boasts a smoothie bar and "cardio movie theater," which is a darkened room with movies projected on to a large screen.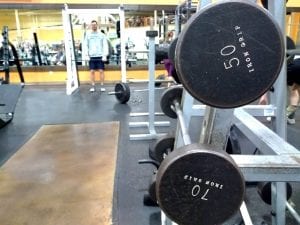 The gym also has dry saunas in each locker room, tanning beds, and a child care center. Personal training assessments and fitness classes, including Zumba, yoga, barre and bodypump sessions, are also available. Memberships are offered at several different levels.
Fitness Evolution is open 4 a.m. to midnight, Monday through Friday, and 6 a.m. to 9 p.m. on weekends
These, of course, are just several options amid many. So whatever your fitness and well-being goals are this year, find one that's right for you and get moving!