Life happens and things get messy. And after a long day the thought of organizing the clutter can be overwhelming. When all you need is a helping hand to organize the chaos of a lived-in space, professional organizer Jennifer Johnson and her team at The Orderly Space are ready to roll up their sleeves and create effortless style and function for you.

Johnson launched her business in 2017 after discovering the perfect placement for her natural ability and enthusiasm for organizing mixed with a passion for psychology and helping others. She started part-time by helping friends and family, but referrals soon poured in; now she runs a full-time business and manages a team of employees. As a mother of two and a business owner, Johnson fully understands the importance of organizational solutions for busy people on the go.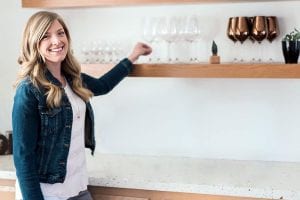 "It's not like cleaning a house," she says. "With cleaning, you go in and do the exact same thing every single time and you get in your rhythm and you do it. Organizing requires making thoughtful and involved decisions every minute of every day when we're working with clients."
The Orderly Space services fill in the gap between never-ending DIY tips and life-hack tricks and the time it takes to create a system. Johnson and her team can help organize a home, office, and even help with a move. When you hire the team for a project you also receive extra services like custom labels and hauling donation items after your session, at no additional cost.
"As I was doing the work with clients, there was this visible shift in their energy and their personality where you could just see this weight removed from their shoulders," says Johnson. "When we leave, you not only have the skills and systems in place but you get that reset button for a fresh start."
Clutter can be a big contributor to wanting that reset button and Johnson recommends taking inventory of the items in your house and really asking yourself if they are bringing value to your life. Extra stuff that is not bringing value can actually bring stress because you have to maintain or store it.
"You can organize all day long, but at the end of the day if you're organizing things that aren't bringing value to your life then I don't think you've made any progress on making your home less stressful or less overwhelming," says Johnson. Before you organize, decluttering may be in order and The Orderly Space supports that process by offering clients a no-obligation, on-site complimentary consultation to get the ball rolling.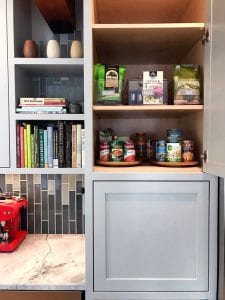 While the process for organizing can be the same, every space comes with its own challenges and creative solutions. After the initial consultation comes the decluttering and purging phase, which clients can participate in or leave to the expert hands of The Orderly Space team.
After emptying the space, (which Johnson confides can be overwhelming for most people) the team takes over and come up with systems, bringing in products and moving things around to maximize efficiency. The entire process takes one day. Johnson says some clients go to work in the morning and return to a brand-new space in the evening.
"Every family is unique. Every house is unique. Every budget is unique," says Johnson. "We create these individualized systems based on the job we're working. I'm constantly being challenged with creating new systems for people's spaces. There are never two situations that are the same."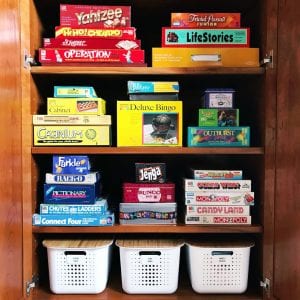 Johnson has worked with a wide variety of clients. She finds herself supporting professional parents who try to implement organizational systems for their family and have a lot of ideas but not the time to make it happen. She's worked with people who are downsizing their homes and single moms with kids under foot who are ready to make the leap into the luxurious calm of an organized home.
One of the interesting ways professional organization can be a game-changer is with big life events and moving. When you put a home on the market, The Orderly Space can help implement systems that bring the focus to the features of a home, improving its value for prospective buyers. On the other side of moving, Johnson and her team assist families with unpacking and setting up organizational systems in their new homes.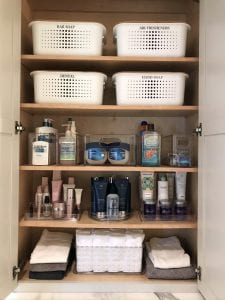 "With out-of-town clients who are moving to the area, we often meet virtually for a consultation. They have all their stuff shipped here and we unpack and set up their entire house and put all the systems in place over a period of a couple of days," says Johnson. "Not only do clients arrive to find their beds are made and the coffee pot is ready to go, but we give a family the best chance of being organized long-term because we're setting those systems up from day one."
Changing the mess and stress in your home to organized and styled is a transformation everyone deserves and can achieve. With the right system anyone can be organized. The Orderly Space provides the knowledge and know-how on their blog, which acts more like a resource library, cutting through the online clutter, and Instagram, which is a gorgeous source of inspiration.
Featured photo by Carly Navarrete