They are leaders. Coast Guard veterans. Community members. Grandmothers. They're also all Whatcom Women in Business nominees for the 2019 Professional Woman of the Year.
Jamie Smeall, current banquet chair of Whatcom Women in Business, which was founded in 1978, has been a part of the organization for seven years. "Whatcom Women in Business inspires me to be the best person I can be," she says. "This group helps mold me as a mother of a teenage daughter. I want to teach her to be a great person and let her know how she can give back to her community, because her community has done so much for her family." Smeall eagerly anticipates the Annual Awards Gala and Auction, which will honor this year's five nominees. Read on to meet each of them.
Lynn Giuliani
Lynn Giuliani is the founder and president of Progressions Inc., a training and consultation company. The training she does is custom designed for every client. "I make a goal to connect with every individual in the classroom and engage with and motivate them," she says. Her focus is on professionalism, leadership, and customer service.
"Growing up, I didn't have a mentor," Giuliani says. "Now I can offer that to other women. At the end of the day, that's my paycheck." Her nomination for Professional Woman of the Year is deeply meaningful to her. "I get teary-eyed every time I talk about it. I'm humbled and excited. I turned 70 on August 9th. I'm still kicking, and kicking hard. [The nomination] is bucket list for me. I look at life and it's just great. I wake up every day and every minute's going to count."
Teresa Dalton
Teresa Dalton, owner of the FireHouse Arts and Events Center, is a true renaissance woman. She also runs Fairhaven Bodyworks and owns and operates two commercial buildings in Fairhaven. Dalton bought the FireHouse Cafe in April 2018, and almost a year and a half later, it continues to bring her joy.
"I don't think there's been a day since I bought the cafe that someone hasn't said thank you for keeping it what it is," she says, sitting under the vast canopy of the FireHouse's backyard tree. "It's a community hub here—the Cheers of coffee houses. Everybody knows who you are."
Of her nomination, Dalton says, "I realized this is my chance to say, 'If I can do this, anyone can do this.' It helps all the women who have doubts."
Teresa Taylor
Teresa Taylor is a project manager for the Office of Economic Policy on the Lummi Indian Business Council. Taylor sets expectations, motivates team members, resolves conflict, and writes the Comprehensive Economic Development Strategy for the Lummi Nation.
"Strong tribal governments are crucial to the economic development and improvement of daily life for people living in Indian Country," she says. "The entire tribal community benefits from improved education, healthcare, and employment opportunities."
Taylor credits her success to the work ethic of the people and tribe who raised her. She calls her nomination a career highlight. "I'm very surprised and a little overwhelmed, but in all reality, I am absolutely delighted and honored to be nominated by WWIB."
Pam Brady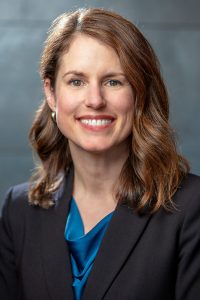 Pam Brady came to BP Cherry Point Refinery in 2013 as an Associate Director of Government and Public Affairs. She manages the refinery's community engagement program and is an advocate in government affairs. "I'm continuously moved by the way this community rallies to solve problems," she says. "There are a number of amazing organizations here that care deeply about improving the lives of people in big and small ways, and I often get to be a part of their good work on behalf of my company."
Brady finds herself in similar good company among the other nominees. "I feel very honored by the nomination, especially to be named among such amazing women who are driving forces for good in our community," she says. "I'm pleased this program is supporting scholarships for some very deserving young women in our community, and I hope they're encouraged by this award to press on in their education and be a part of the next generation of community leaders in Whatcom County."
Alyssa Springs
Alyssa Springs is the owner of Flow Motion, a yoga sanctuary, salt cave, and healing spa in Ferndale. Her journey as an entrepreneur has taken her through federal law enforcement, dance, and now a yoga business that's focused on helping others.
"I have several members and students that inspire me and remind me why I do what I do every day," says Springs. "People who have gone through a tough divorce, lost a close family member through tragic means, single moms struggling to find balance in their lives, or people whose bodies aren't cooperating anymore due to debilitating illness or disability."
Springs works to make Flow Motion a place folks can come to for sanctuary, an escape, or to mingle with like-minded people in an age where many have become more disconnected through technology.
Her work in the community extends to free book and hiking clubs and a shared-space program for female entrepreneurs. Springs recently began supporting a local group that helps survivors of sex trafficking by opening up access to the salt cave and yoga classes.
Of her nomination, she says, "To be included in a group of such strong and giving women as a finalist for the Professional Woman of the Year Award feels special and humbling. It gives me fuel to keep reaching, keep doing, and to keep giving so the women coming after us have the same opportunities to better our community, too."
No matter the outcome of this year's award, Whatcom County is fortunate to have so many women doing exemplary work for their community.
Community Legacy Award Winner Abby Franklin
Abby Franklin, owner of Loving Space School, will also be honored at this year's gala and auction, with the Community Legacy Award.
For 25 years, Franklin has worked with kids and parents to help create joyful, close-knit early childhood experiences for families in Whatcom County.
Having moved often as a child, Franklin grew to appreciate the importance of roots, connection and community—and she has certainly built all three of these with her preschool and kindergarten programs; some teachers have been with her for more than 20 years.
Franklin strives to make sure all who enter Loving Space School feel valued and special. Over the years, Abby and her staff have worked with nearly 2,000 children in Whatcom County.
37th Annual Awards Gala and Auction
Tickets are available now to attend the Whatcom Women in Business Gala and Auction on October 11 at the Four Points by Sheraton. Attendees will meet all the finalists, find out who is named Professional Woman of the Year, and help raise funds for scholarships for the next generation of female business leaders.
"We'll have early bird pricing through the end of August," says Smeall, "and would love to see our community there to support the nominees." Buy your tickets here.
Sponsored