From the snowy peaks of Mount Rainier and Mount Baker to the wild beaches of the Olympic Peninsula, the beauty of the Pacific Northwest speaks for itself. The natural environment attracts mountaineers, day-hikers, paddlers, and families alike. The Pacific Northwest is also home to communities of artists who are inspired by the landscape that surrounds them. Whether you have snapshots of the Enchantments on your iPhone or head to the San Juan Islands as a professional photographer, now's the time to share your work with the community.
First Federal is opening a community-wide photography contest for a chance to be featured in a community desk calendar that will be available in late 2019. First Federal has been running a contest like this with their employees for many years, which has been an incredible success.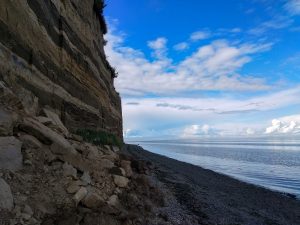 "The contest has always inspired a lot of excitement with our employees," says Karen Lewis, First Federal's marketing director. "There have been some incredible photographs from each of our market locations submitted every year. We love to share these calendars with others, distributing them to customers and community members through our branches." First Federal has locations in Bellingham, Seattle, Silverdale, Bainbridge Island, Port Townsend, Sequim, Port Angeles, and Forks.
First Federal is a bank with strong ties to the community. They've been headquartered on the Peninsula since 1923. "We're coming up to our 100th year," Lewis says. "Community pride is something that resonates with our employees for the wall calendar, so this year we're extending that to allow our customers and others to participate and engage with this new desk calendar, as well."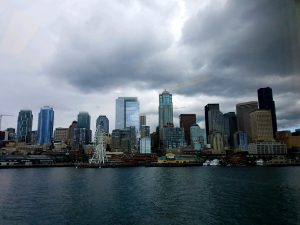 Community pride doesn't just stop at the photography contest, the First Federal Community Foundation also plays a role. "Our Foundation does an incredible amount of good in the community," says Lewis. "We were recently in Sequim and able to present a check to the Audubon Center there. It's so interesting to hear how they're serving the community. I'm always grateful and honored to participate in these presentations."
Some of Lewis' favorite places to photograph and explore are Hurricane Ridge, Lake Crescent, and Deception Pass, though she says she hopes to spend more time in Whatcom County soon. However, there's no shortage of splendor to capture all over Washington.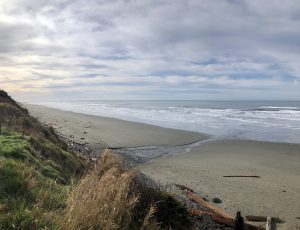 Don't worry if you don't have the latest camera, a drone, or a telephoto lens. "The beauty of the Pacific Northwest means you don't have to be a professional photographer to capture something beautiful," Lewis says. "Pictures on your phone can capture the beauty that surrounds us."

So if you're needing an excuse to get out into the late summer sun, grab your phone or camera and hit the road. Your reward could be much more than a beautiful view; First Federal will be awarding cash prizes. One grand prize winner will receive $250, 12 secondary prizes of $50 will be awarded, and one $100 "Fan Choice" Award will be given.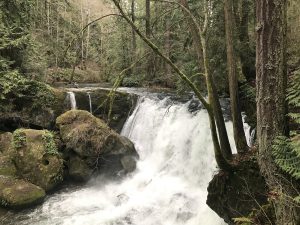 Winning photos will be featured in a desk calendar that First Federal will produce and distribute. However, before you leap out of your seat, be sure to remember that First Federal encourages photos that do not feature people, although shots with wildlife are encouraged. Photos must be taken between September 24, 2018 and September 23, 2019 and must be taken in the communities in which First Federal has a location. You also must be a Washington resident and 18+ years of age to enter.
If you and your photograph fit this criteria, submit your work through this link by September 23, 2019. You might also get a chance to be featured on WhatcomTalk's Instagram feed. Lewis often finds herself scrolling through those photos. "There are so many stunning photos to look at. It's so calming and grounding." Whether you find yourself drawn to a peaceful shot of the bay, a bird in flight, or a mountain vista, it's all worth sharing. Because it's #ProudlyPNW.
Sponsored