What does a slice of cake mean to you? A special event? A weekend delight? For Nancy Stuart, the owner of Saltadena, a slice of cake means connecting with people.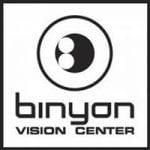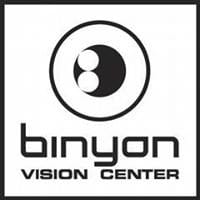 Saltadena has become the newest homegrown bakery to open its storefront doors to the Bellingham community, but many in our fair town and beyond have been enjoying Stuart's breath-taking and crave-inducing cakes since 2016. That's when Stuart began Saltadena out of her home kitchen, as a cottage food business, winning awards and earning recognition for her work. Fans new and old can now enjoy her spectacular sweets at the the new brick-and-mortar location on Holly Street.
Scrolling through Stuart's website gallery or Instagram feed of cakes is enough to feel like one is indulging in luxury. Her cakes boast a sleek look with smooth icing and are brought to life with brilliant colors, which can be bold and powerful or appear as if gracefully painted with watercolors before finally garnished with flowers and greenery. And even though the desserts are stunning to look at, they are, of course, meant to be devoured and delighted by one and all—special occasion or not.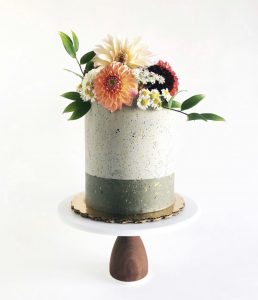 "While I enjoy making wedding cakes, the fact is that not everyone is getting married and/or has the money to purchase such extravagant desserts," says Stuart, "I have always loved connecting with people and serving as many as possible, and having a storefront gives me a chance to do that while also maintaining wedding clientele."
The joy of seeing a full bakery display case at the beginning of each day is something Stuart has missed. While she has many goals for her new shop, one of them is to create an environment that brings people joy—staff and patrons.
To keep her goodies accessible to the clientele of Saltadena, Stuart has gone a step further with her "Lil Scrappies" concept, which also supports her efforts to eliminate food waste.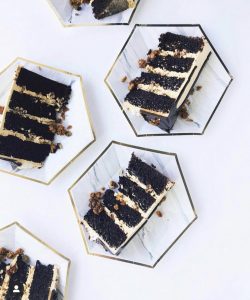 "I take the cake scraps I'm left with after leveling off my layer cakes and use those to create a deconstructed cake cup, if you will," she says. "They get paired with a little buttercream and some other textures and toppings and are sold for a lower price point. It's a win-win."
What makes Stuart's desserts stand out from the rest are her self-imposed high standards and dedication to making her desserts more than simple sweets.
"I'm a bit of a perfectionist," she says, "and I don't want to serve people something unless it meets my standards, and those standards are high." She also finds that people who aren't big dessert-eaters enjoy her treats because they aren't cloyingly sweet—another goal she works hard to achieve. "I really strive for balance, great flavor and texture."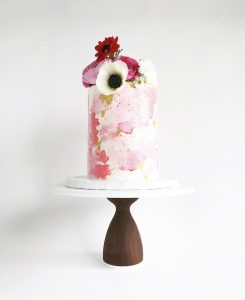 With so many choices it may be hard to know what to try first, but Stuart recommends Saltadens first-timers try her signature flavor: the Salt & Pepper Cake. It consists of chocolate cake with a salt and pepper Swiss meringue buttercream and chocolate ganache in between each layer.
"It may sound odd, but truthfully, it really isn't all that strange," Stuart says. "Chocolate is such an assertive flavor, and the salt and pepper both act as a nice complement to it. I'd say just about everyone that tries it is quite pleasantly surprised."
The name and inspiration for Saltadena has been 'proofing' ever since Stuart lived in Michigan, where she's from. She used to dream up and write down ideas for restaurant concepts in notebooks.
"I used to live on a street called South Altadena Avenue, where the street sign read as 'S Altadena.' At the time I was slowly but surely unearthing this passion and that name just stuck with me," she says. "I'm so happy that it did!"
Stuart will be the first to tell you that owning a bakery is not all sugar, spice, and everything nice. From working through remodeling, hiring staff, and prepping for opening, Stuart says that owning a baking business has its ups and downs; it's not all fluff and fun. Behind-the-scenes Stuart and her staff stand for long periods of time and lift heavy ingredients. And, of course, the entire administrative side of owning a business awaits after a long day of baking. Even so, Stuart says she wouldn't want to do anything else.
Saltadena
111 Holly Street in Bellingham
360-393-3111
www.saltadena.com
Featured photo by Jessie Bennett Photography