Submitted by: Unity Care NW
Community Health Centers like Unity Care NW serve 28 million patients nationally. In addition to our long history as health care homes to millions, health centers produce innovative solutions to the most pressing health care issues in our communities and reach beyond the walls of conventional medicine to address the deeper issues of health affecting special patient populations.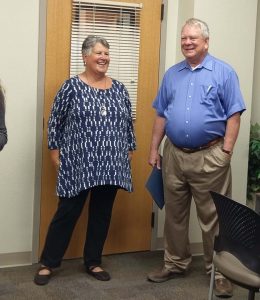 Each year the National Association of Community Health Centers and the Health Center Advocacy Network promote the work and services that health centers provide by dedicating a full week in August as National Health Center Week. This year National Health Center Week will take place between August 4th-10th.
This annual celebration's goal is to raise awareness about the mission and accomplishments of U.S. health centers over the past five decades. Unity Care NW, a nonprofit Community Health Center serving Whatcom County, is excited to participate once again in this special week with a variety of events and activities.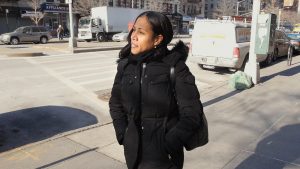 On Thursday August 8 at 5:00 Unity Care NW will host a reception and film screening of Broken Places followed by an informative discussion to raise awareness of the effects of Adverse Childhood Experiences (ACES). The film explores the question of why some children are permanently damaged by early adversity while others are able to thrive. Director Roger Weisberg's new film expands upon his previous work documenting children with traumatic childhoods by revisiting them in adulthood. Broken Places gives viewers a unique perspective on how the trauma that these children experienced shaped their lives as adults. It illuminates the impact of childhood adversity as well as the factors that foster resilience. Following the screening there will be a panel discussion with local experts. Tickets are free for this sponsored event but must be obtained prior to the day of the film to secure your spot. Click here to get your FREE tickets.
Unity Care NW will also be holding its 3rd annual Healthy Kids Art Contest during National Community Health Center Week. Unity Care NW patients between 0-10 years old can participate by creating an art piece that shows what being healthy means to them. Unity Care NW staff will cast votes and thanks to the generosity of Village Books, four lucky winners will receive $25 gift certificates to Village Books. Both the City of Bellingham and the City of Ferndale have historically made proclamations to declare National Health Center Week for our communities, celebrating both Unity Care NW and SeaMar Community Health Centers for contributions to a healthier community. Other festivities during the week will include staff, board, and patient appreciation efforts.
Visit the Unity Care NW website or click here for more information about National Health Center Week. Click here to watch a trailer for the film Broken Places showing at the Pickford Film Center on August 8 and click here to get your tickets.