Submitted by: Peoples Bank
Today, Peoples Bank announced the promotion of Randy Fredlund to Executive Vice President and Chief Compliance and Security Officer, Andy Pohlman to Chief Retail Banking Officer, and Adam Lervik to Vice President, Lending Programs Manager.
Randy Fredlund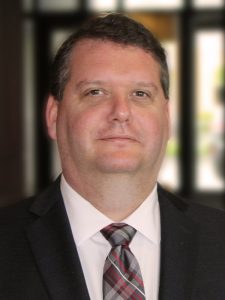 A 17-year veteran of Peoples Bank, Fredlund now chairs the Bank's Operational Risk Committee and assumes responsibility for vendor management, in addition to overseeing compliance and security. Based at the Barkley Financial Center, Fredlund has over 25 years of banking experience.
Raised in Bellingham, Fredlund is certified in regulatory compliance and anti-money laundering and has deep expertise in physical and cybersecurity, disaster recovery, and vendor and fraud management. He is a graduate of the Pacific Coast Banking School, the premier national graduate school of banking, and holds a leadership and management certification from the Leadership Institute of Seattle through Western Washington University.
"Peoples Bank is committed to providing industry-leading technology, compliance and security programs to ensure the best mobile and online banking experience for our customers," said Charles LeCocq, Chairman of the Board and Chief Executive Officer. "Randy has a successful track record at Peoples Bank leading our security and compliance operations, and I am pleased to congratulate him on his well-earned promotion and appointment to our executive team."
Andy Pohlman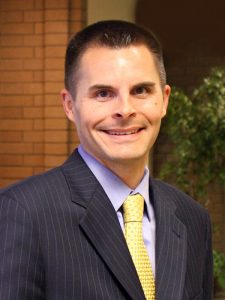 With nearly 20 years of retail banking leadership experience in the Pacific Northwest, Pohlman is responsible for setting the strategic vision and execution of deposit gathering across retail and commercial lines of business bank-wide, branch operations, Treasury Management, the Customer Contact Center and Marketing. He is a graduate of the Pacific Coast Banking School and has a bachelor's degree in Political Science from the University of Washington.
"I am pleased to announce Andy's promotion to Chief Retail Banking Officer," said LeCocq. "Andy is a proven banking leader who will play an integral role in our continued success delivering a full relationship banking experience to our customers."
Adam Lervik
As Vice President and Lending Programs Manager, Lervik will continue to be a producing Commercial Banking Officer, as well as oversee the Small Business Lending department and support the Bank's commercial and consumer marine lending teams. Lervik has nearly 15 years of experience in the banking industry and specializes in Commercial Real Estate (CRE) lending, with a special interest in Commercial and Industrial (C&I) lending, manufacturing industries and technology. He holds Bachelor's degrees in Finance from Western Washington University and in Accounting from Washington State University.
"Adam has a unique IT skillset, which combined with his strong credit acumen and proven production performance has helped advance the Peoples Bank commercial lending group," said Chris Neros, Executive Vice President and Chief Lending Officer. "We are excited to have Adam apply his talents toward enhancing our lending platforms and congratulate him on his promotion."
About Peoples Bank
Peoples Bank is a locally owned and operated, independent full-service community bank with $1.8 billion in assets. Headquartered in Bellingham, Washington, the Bank was founded in 1921 and operates 23 branches located throughout Washington. In its most recent rating, BauerFinancial, a leading independent bank rating firm, awarded Peoples Bank its highest five-star superior rating. This rating recognizes Peoples Bank's strong financial management practices, dedicated employees, and long-standing customer relationships. Learn more about Peoples Bank at https://peoplesbank-wa.com.