Beginning in the fall of 2020, those looking to earn a bachelor's degree in Whatcom County will have a new and different opportunity to do so.
Whatcom Community College is in the final stages of adding a second bachelor degree to its offerings: an applied science degree in applied business management.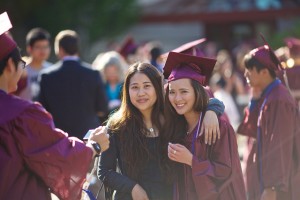 In May 2019, the State Board for Community and Technical Colleges approved a proposal from Whatcom Community College to introduce this new degree in applied business management. The College is now waiting on official accreditation approval from the Northwest Commission on Colleges and Universities, and final curriculum approval through internal processes. The degree is tentatively planned to start in the fall of 2020.
"We're very excited about this opportunity," says Trish Newbold, workforce education coordinator for Whatcom Community College. "Community employers tell us it will fill a need that's not currently being met locally."
Based on regional survey results and input from WCC's business administration program advisory committee, there is a local demand for people with applied business skills specifically required in small- and medium-sized businesses, in contrast to many four-year business degree programs geared toward the needs of larger corporations. The degree from Whatcom Community College is designed in part to connect students with that local need, Newbold says. Students enrolled in this program will take courses such as project management, human resources for managers, and organizational leadership and teamwork.
The new degree is a two-year program available to students who have already earned an associate's degree. The program is not available on its own; this 2+2 format (two-year associate degree + two years of upper division-level coursework) provides a different model than the traditional four-year track for students to earn a bachelor's degree.
Students with an associate's degree in any field are eligible to apply. Whatcom Community College's first Bachelor of Applied Science degree is in information technology networking and cybersecurity, and only students with an associate's degree in a related field are eligible to apply for that program.
The instruction and coursework for the new applied business management degree will be offered online, to make it accessible for those who work full-time while attending classes. There will also be on-campus resources and opportunities available to connect with professors for face-to-face support.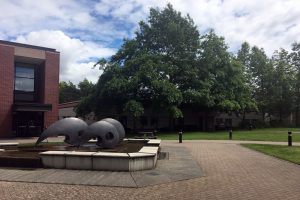 The applied bachelor's degrees connect directly to Whatcom Community College's professional degrees, which are designed to provide students with the necessary skills to move directly into the workforce upon graduation. The applied nature of these degrees suggests students are building skills directed at a specific career path. The higher level of educational attainment provided by the bachelor's degree will help students join the workforce right away with practical skills and knowledge in leadership and teamwork, business technology, and ethically and socially responsible decision making, all of interest in this current competitive job market. The program will also include a capstone course where student work with industry on real-world projects.
"Certainly what we hear from the local business community—and what we see in job postings—is that there's a lot of demand for a bachelor-level business degree," says Newbold.
The applied bachelor's degrees provide students with another path to earning a four-year degree than traditional four-year programs, satisfying an expressed need by students enrolled at Whatcom Community College, according to Newbold. Some students are committed to staying local to Bellingham, while finances or family responsibilities keep others from pursuing four-year degrees elsewhere.
In 2005, the Washington legislature passed a bill allowing certain community and technical colleges to offer applied bachelor's degrees on a pilot-program basis. In 2010, this moved from the pilot stage to a regular program. Now, community and technical colleges across the state are offering these two-year applied bachelor's degrees.
"Washington and Florida are two states that have been leading the path for community colleges to be offering applied bachelor degrees," Newbold says.
In June 2019, the first cohort of students from Whatcom's applied bachelor's degree in IT networking – cybersecurity graduated. Registration for the fall cohort of that degree is now open and enrollments continue to be strong. On a space-available basis students are accepted into the program or into embedded certificates in cloud computing, industrial control systems, mobile technologies, and web development throughout the year.
This new degree will be an exciting addition to the suite of offerings at Whatcom Community College, Newbold says.
"Having come from a business background and looking at what's offered in this new degree, I wish I had had the opportunity to take this program 30 years ago," she says. "I love the applied nature of it, and the connection with the small and local business community."
Sponsored