Submitted by: The Inn at Lynden
The City of Lynden is the place it is today thanks in large part to W.H. "Billy" Waples, a founding father who once operated the Lynden Department Store out of the landmark building that is now home to the Inn at Lynden. Waples' rich historic legacy will be honored on Sunday, May 5 with the fourth annual Billy Waples Day, and the community is invited to join the celebration from noon to 5pm.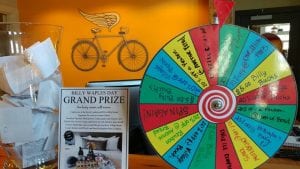 Inn at Lynden owners Matt and Teri Treat and Jeff and Debbie McClure initiated Billy Waples Day in 2015 to pay tribute to Waples and the many ways he sustained and enriched city residents until his passing in 1962. "Billy Waples, a visionary in Lynden, was known for offering free chowder feeds and providing "scrip" to help carry the community through the Great Depression," said Matt Treat. "Our complimentary cups of chowder and Billy Bucks "scrip" are a tribute to his great generosity."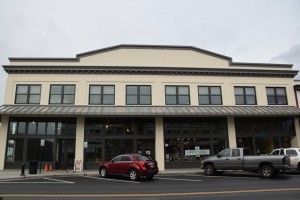 Mr. Waples also owned the Lynden Mill & Light Company, which operated a lumber mill in town and first supplied electric lighting to the city's streets. A pioneer with his eye firmly set on the future, he was a driving force in establishing the railroad to Lynden and one of the creators of the Lynden Fair.
The festivities include free chowder and bread from Avenue Bread and giveaways and promotions by Village Books, Bellingham Baby Company, Cheeks Jeans and Paper Dreams. The Inn at Lynden will be offering property tours, the Lynden Fire Department will have fire trucks on hand for tours and the Beer Garden, hosted by Overflow Taps, will feature live music. There will also be a paint-a-pot craft activity for kids.
One of the attractions of the event is the Passport to Prizes giveaway. Guests who pick up a Passport at any one of the merchants and get it stamped are eligible to spin the wheel for a chance to win "Billy Bucks" – $5 coupons that can be used as cash for goods from any merchants inside the Waples Mercantile Building and entrance to a Grand Prize draw that includes a two night stay at the Inn at Lynden.
The 35-room Inn at Lynden opened its doors December 2015 in the century-old Waples Mercantile Building in Lynden's historic downtown district. Just nine years previously, it was almost completely destroyed by fire damage, but thanks to the loving restoration efforts of its current owners, the historic structure balances luxury, style and comfort with many tributes that honor Lynden's rich history. The Inn is one of only a handful of hotels in Washington State on the National Registry of Historic Places. It shares space with a number of boutique retailers including Village Books and Paper Dreams, Cheeks Jeans, Bellingham Baby Company, Overflow Taps and Avenue Bread.