Submitted by: Peoples Bank
Peoples Bank announced the appointment of five new commercial banking officers to serve customers across Whatcom, Island, Snohomish and King counties.
Jonathan Ensch joins Peoples Bank from Washington Federal as a Senior Vice President and Commercial Banking Officer at the Downtown Bellingham Office. With 15 years of experience in the banking industry, Jon focuses his lending expertise on business clients in the construction, transportation, third-party logistics, wholesale distribution, and manufacturing sectors."The opportunity to work for a strong community bank that is locally owned and headquartered in Whatcom County was a large part of what drew me to Peoples Bank," said Jon. Jon serves on the boards of the American Red Cross Northwest Washington Chapter and Whatcom Business Alliance. He received a bachelor's degree in finance and economics from the University of Alaska.
Aldi Kllogjeri joins Peoples Bank as a Vice President and Commercial Banking Officer at the Skagit/Island Commercial Banking Group based out of the Burlington Office in Skagit County. Previously a commercial lender at Skagit Bank, Aldi brings 18 years of experience in banking with a specialty in commercial real estate, construction, commercial and industrial (C&I), and professional services lending. "I always want to be viewed as a trusted, reliable, and integral part of my customers' businesses," said Aldi. "It is truly an honor to be able to provide high-quality, personalized banking services that benefit the community where I live and work." Aldi is a member of the Sedro-Woolley Rotary Club and serves as board treasurer for the Skagit Valley Hospital Foundation. He has a bachelor's degree in Business Administration from Washington State University.
Cliff Kraushaar joins Peoples Bank as a Vice President and Commercial Banking Officer at the Mill Creek Office in Snohomish County. He brings more than 25 years of experience in financial services with a focus on commercial and consumer mortgage underwriting, commercial and industrial (C&I) lending, mergers and acquisitions, and helping customers manage bank term debt and operating lines of credit. "A central part of my role as a banker is to help customers better understand their own businesses, and what differentiates them in their respective industries," said Cliff. "I take great pride in helping customers find the best financial path for growth, whether it be through a merger, an acquisition, a new piece of equipment or the right property." Cliff has a bachelor's degree in Political Science from the University of Washington and an MBA from the University of Phoenix. He graduated from the Pacific Coast Banking School, the premier national graduate school of banking, in 2009.
Drew Smith joins Peoples Bank from Skagit Bank as a Vice President and Commercial Banking Officer for the Bellingham Commercial Banking Group located at the Barkley Financial Center in Whatcom County. Drew brings nearly ten years of experience as a commercial credit analyst and commercial lender. "Peoples Bank has had a very positive impact on the community and is well known for its high-quality customer service," said Drew. "I'm committed to continuing this tradition and making sure our customers' banking needs are met, so they can focus on the parts of their business that they know best." Drew has a bachelor's degree and master's in business administration (MBA) from Western Washington University.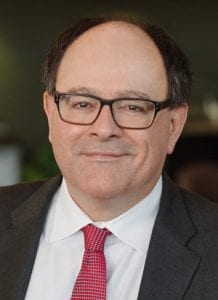 Patrick Kennedy joins Peoples Bank as a Vice President and Commercial Banking Officer, serving customers throughout the Puget Sound region as a trusted financial advisor. Based on Whidbey Island, Patrick brings over 30 years of experience in commercial lending, serving businesses and family offices in diverse industries, including manufacturing, distribution, retail, wholesaling, and project finance. "I am committed to upholding Peoples Bank's long tradition of providing full relationship banking and a level of service that exceeds customers' expectations," said Patrick. Patrick has a bachelor's degree in Political Science from Kent State University and an Executive MBA from Northern Illinois University. He is currently pursuing a Ph.D. in organizational leadership.
About Peoples Bank
Peoples Bank is a locally owned and operated, independent full-service community bank with $1.7 billion in assets. Headquartered in Bellingham, Washington, the Bank was founded in 1921 and operates 23 branches located throughout Washington. In its most recent rating, BauerFinancial, a leading independent bank rating firm, awarded Peoples Bank its highest five-star superior rating. This rating recognizes Peoples Bank's strong financial management practices, dedicated employees and long-standing customer relationships. Learn more about Peoples Bank at https://www.peoplesbank-wa.com/.