Like many opioid users, Karry Johnson's addiction started with pain.
"I started suffering from migraines in 2001," she says. "I was told it was fine by the doctor. It was the first time I had taken a pain pill and [continued to] from that day on." For the next 15 years, the pill bottle was her constant companion. And her need for medication only grew.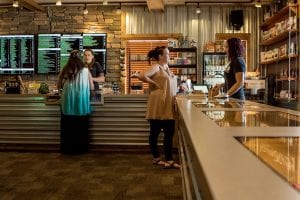 Johnson has endured a number of hardships, including losing her husband to brain cancer. Her oldest son serves in the military and when he was deployed overseas, her anxiety became so bad, it was hard for her to function. Additionally, a debilitating back problem often left her completely immobile and unable to get out of bed. Johnson was diagnosed with gastroparesis, a disease which completely shut down her digestive tract. She was once in the hospital on a feeding tube for three years. She lives with chronic nausea daily.
These traumas left Johnson with both physical damage and an emotional hole that doctors attempted to fill with prescriptions. At one time, she was prescribed 12 different medications. These left her feeling drugged up and sick. She remembers feeling like a shell of herself. The side effects alone were too much to handle.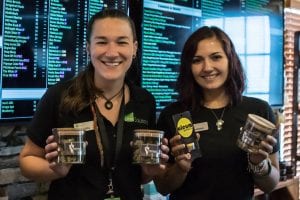 "I was sick of living my life with doctors," Johnson says. "I couldn't go anywhere. It dictated my whole life."
"The transition has to start within," she says. "That day, I decided to never take a pill again. I never had a craving."
But withdrawal symptoms were another matter. "If you stop cold turkey, you can give yourself a heart attack or stroke," Johnson says.
Johnson turned to cannabis to kick her addictions, taking several months to slowly wean off prescriptions and methadone. Now a culture coach at 2020 Solutions, where she trains and educates Budtenders, Johnson doesn't see cannabis as a means to get high; for her, it's a way of life. Tinctures, cannabidiol (CBD) and other hemp products have changed her from the ground up and she's passionate about helping others do the same.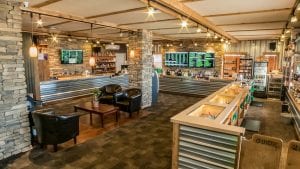 "Cannabis has given me a quality of life back," she says. "I feel better. I'm clear. I'm not doped up anymore."
It has changed her life and the lives of her children. "My kids didn't know a mother that wasn't on narcotics. It gave me back to everybody, including myself. I'm very proud of what I've done and I'm very proud to say that I used cannabis to get my life back."
Johnson has been off prescription drugs for 38 months. Today she uses cannabis for her underlying health issues, pain management, anxiety, and lingering side effects from the opioid addiction. She's proud to be working full time as a coach at 2020 Solutions, a local cannabis retailer.
"I finally get to sleep," she says. "I hadn't slept in three years. I feel phenomenal."
Johnson has helped others kick addictions with cannabis too, including her father who has successfully fought alcoholism. She recalls one guest who came into 2020 Solutions. "He looked like he was on death's door; he could barely walk," Johnson says. "He was in chronic pain and had a list of medications."
After hearing Johnson's story, he gained hope for a better future.
Johnson suggested several cannabis products to help with his pain. Each time she saw him afterward, he looked better and better. Eight months later, he was unrecognizable. "He looked like a totally different human being," says Johnson.
The man told her that the first time he came in, he was having suicidal thoughts. Now he's healthy, happy and completely prescription-free, using only cannabis products.
"We're not just a pot store," Johnson says. "We love our guests. It's instances like that, where you give quality of life back to somebody, you can't even explain. That was pretty awesome."
Johnson can be frustrated by naysayers. "It bums me out when people say it's a gateway [drug]; I just want that stigma [around marijuana] to be broken," she says. "At least come in, get some information and explore options. Even if you don't want to buy anything, at least come in and let's talk. We love questions."
Johnson is excited about the possibility of helping others with addiction. "I'm ready to put my name out there," she says. "If people want help with their addictions, I want to help them be happy and healthy, and love what they're doing every day. It makes you feel phenomenal. It's miraculous what CBDs can do."
For more information or to contact Karry, visit Karry Johnson at 2020 Solutions.
Warning: Marijuana products may be purchased or possessed only by persons 21 years of age or older. This product has intoxicating effects and may be habit forming. Smoking is hazardous to your health. There may be health risks associated with consumption of this product and should not be used by women that are pregnant or breastfeeding. For use only by adults twenty-one and older. Keep out of reach of children. Marijuana can impair concentration, coordination and judgment. Do not operate a vehicle or machinery under the influence of this drug.
Sponsored