Phillips 66 Ferndale Refinery recently awarded a $265,000 grant to the Boys & Girls Clubs of Whatcom County. And as a result, marvelous things are happening.
When Heather Powell, executive director of the Boys & Girls Clubs of Whatcom County, and her leadership team sat down to talk about what they could do with a grant, they shot for the stars.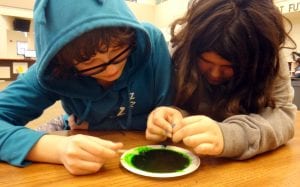 "It's not often that an organization like Boys & Girls Club is gifted the opportunity to dream beyond its means," Powell says.
"We very much appreciate what the Boys & Girls Club does," says Carlos Centurion, Technical Manager at Phillips 66 Ferndale Refinery. "It's important for us to be involved in the community we work in and partner with those organizations that are making a difference."
Phillips 66 chose the Boys & Girls Club not only to benefit children in the community but also to train their future workers. "In Whatcom County, we hire locally. It's an investment in the workforce who will eventually work at our facility," says Centurion.
The money will go towards STEM (science, technology, engineering, and math) training for kids at clubs in Blaine, Lynden, Ferndale, and Bellingham.
"We are a technology-driven company, and those are the types of programs we typically look to fund," says Centurion, who also serves on the board of the Boys & Girls Club. "I feel proud to be with an organization that supports kids and the community."
Centurion and his wife dedicate their off time to volunteering for children-based non-profits. They also foster children in addition to raising their own. "We think it's important to make sure kids are well taken care of and have an adult to talk to. A lot of kids don't have that," he says.
The Boys & Girls Club is a safe space for children to play, learn and grow with staff members to talk to, from first grade through graduation.
"As a community-based organization, Boys & Girls Clubs are responsive to what the community needs," says Powell. "It needs a workforce in the future that has 21st-century skills. STEM is a large part of that."
Clubs will use the funding to create STEM labs with 3-D printers, CAD Software [Computer Aided Design], and LEGO robotics kits. The lab will be available daily for all students after school and during the summer.
Kids will be able to use CAD Software to design almost anything imaginable. They'll rotate their creations on the screen to see it from all angles, and then print it out in 3-D and take it home with them.
Robotics kits allow children to create and program intricate LEGO androids. The robots can follow sensors, recognize colors, obey commands from remote controls, sort items, dance and even speak.
"We'll take care of the kits, and they'll be re-used over and over," says Powell. "When the sky's the limit, and the opportunities are endless, only your brain and your imagination limit you."
"As a part of the grant, one of the things that I am most excited about Phillips funding is a STEM coordinator for a year," says Powell. The STEM coordinator will train Boys & Girls Club staff at all four club locations on how to use the LEGO robotics kits and work with kids to maximize the kits and kid's full potential.
"There're not currently any robotics competitions happening for kids younger than high school. We want to open that up," says Powell. "We're going to start them at [age] six. Nobody likes playing with LEGOS more than a six-year-old."
The Boys & Girls Clubs of Whatcom County have big plans with their robotics program. They'll start with internal robotics competitions, then extend it to interclub matches and grow from there.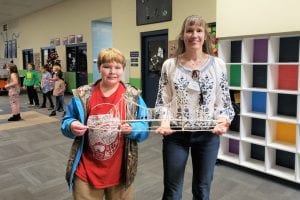 Club staff will have the time and resources to coach high school students for national robotics competitions, spending weeks or months on after-school projects.
"Boys & Girls Clubs are about youth development," says Powell. "We're able to offer programs that schools don't have time to offer."
The best part is that the Boys & Girls Club has the potential to benefit every single child in Whatcom County. "Our membership fee is $30 a year," says Powell. "We have families who are homeless and have no income to speak of, and we support families who have six-figure incomes. Income does not matter here."
Membership is free for homeless and foster children.
Powell is honored and humbled by the good faith and trust that Phillips 66 has shown the Boys & Girls Clubs of Whatcom County.
"To have a business like Phillips 66 say, 'We want to support what you're doing, and we want to challenge you to dream bigger about what's possible for kids,' – as a leader, it's almost overwhelming to be gifted in that way and recognized for our hard work."
Sponsored