Submitted by: Whatcom Symphony
The Whatcom Symphony will wrap up its 43rd season with a tribute to music composed in America by visiting composers.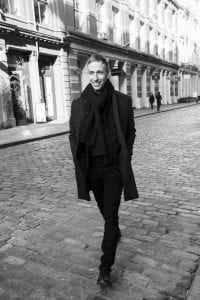 The concert begins with Benjamin Britten's American Overture. Originally commissioned in 1941 as "An Occasional Overture" by the Cincinnati Symphony Orchestra, the piece features a stately quality and open intervals in the style of Copland to capture Britten's impression of America. Then, pianist Benjamin Hochman joins the orchestra for Bartók's Piano Concerto No. 3.
Born in Jerusalem, Hochman has traveled the globe as a soloist, recitalist, and chamber musician. Now, he brings his eloquent style and colorful artistry to our corner of the world.
"We are delighted to welcome Benjamin Hochman this May," says Music Director Yaniv Attar. "Hochman's inquisitive and exciting style is sure to captivate our audiences and bring our 18-19 season to a close with a truly powerful, beautiful, and inspiring performance."
We end the season with the sublime "New World" Symphony by Antonín Dvorak. Brimming with spiritual melodies, Dvorak's Ninth Symphony is the composer's most popular symphony and, arguably, one of the most popular symphonies ever composed.
Join us for a musical celebration of the beauty of the American dream.
Sunday, May 19 at 3:00 p.m. at Mount Baker Theatre. Tickets start at $15.
For details, call the Mount Baker Theatre Box Office at 360-734-6080 or visit www.whatcomsymphony.com.
A pre-concert lecture by Dr. Ryan Dudenbostel will take place at 2:15 p.m. Admission is free for ticket-holders, but seating is limited.