Are the neighbors noticing that you're seeing an awful lot of the repair man? Gary's Plumbing can help.
Gary's Plumbing and Heating's phones were recently ringing off the hook. After a warm, balmy January, a hard winter rolled in and Whatcom County residents weren't prepared for the sudden freezing temperatures. Many furnaces couldn't keep up.
When disaster strikes, homeowners often wonder what to do next. Should you spend money to repair your furnace or replace the whole unit?
Gary's cares about their customers and wants to help them make informed decisions. Mary Gibb of Gary's Plumbing and Heating has seen many scenarios – and many generic furnaces only last a short time. "A no-name brand has five years and it's done," she says.
When the furnace heat exchangers crack, it becomes unsafe to operate. It needs to be "red tagged" or shut down until a significant repair is made, or the furnace is replaced. Replacing heat exchangers alone can be a costly repair. Oftentimes, it's wiser to replace the furnace all together.
With inferior furnaces, customers save money upfront. But in the long run, it costs much more for maintenance, repairs and premature replacements.
Another problem with old or no-name heaters is finding parts. "You can sometimes wait six weeks," says Gibb. "If everyone needs the part at the same time, you can get backed up with older heaters."
Six weeks feels like an eternity without a heater in the middle of the winter – and going without can be dangerous.
The life expectancy of a quality contractor-grade furnace is 15 to 20 years depending on maintenance, proper filter changes and how well the unit is cared for. Coleman, Trane and Carrier are a few examples of high-quality furnace brands.
It pays to look for sales, specials and rebates when replacing your furnace. "Name brand heaters stand behind their product," Gibb says. "The warranties are better and [they contain] better parts, made in the USA."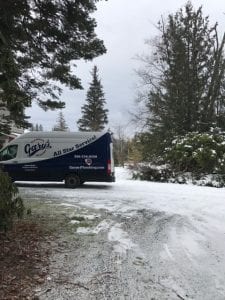 Puget Sound Energy [PSE] and Cascade Natural Gas often give rebates for newly installed high-efficiency (HE) heaters. And HE appliances use less energy, lowering your monthly payments.
Just like with a car, if repairs are getting more expensive than your furnace is worth, it's time to think about a new one.
"A homeowner has to think, how many times am I going to need Gary's?" says Gibb. "Is it time to have a heart-to-heart with your heating tech about this furnace? I like you, heating tech guy, but I'm seeing you too often."
Here are two questions to ask yourself:
1. Is your furnace 10 years old or older?
2. Is your entire house being heated?
If the answer to both is no, do a repair.
If it's yes to one, you could go either way.
If it's yes to both, the odds are it's time for a new furnace.
Other Tips:
If the cost of your repair is over 50 percent of the cost of a new heater, this might be a good time to replace the unit.
Keep an eye on your heating bill. The price of gas periodically increases and decreases, just like gasoline. But if your heating bill has recently increased significantly, it could be because your unit is losing efficiency.
Sometimes units pay for themselves after only a few years with rebates, monthly savings and no need for labor and parts. Replacing your furnace during the spring or summer can lead to long-term benefits as well, including: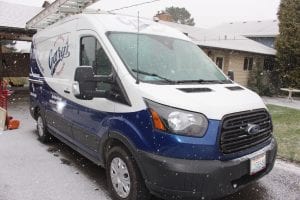 More time to research the furnace that's right for your home. Gary's Plumbing and Heating can offer expert advice.
More time to budget and save for the unit. Tax returns can help with the purchase.
You have time to wait for sales and rebates from brand names and save on parts and labor, rather than waiting until the high season.
Odds are buying and maintaining a furnace isn't at the top of your to-do list. Spend time on research to make an informed decision. Doing this upfront will save you a headache in the future.
For an in-depth guide on choosing the best furnace for your home, click here. And learn more about state and federal tax breaks, Energy Star rebates, and Cascade Natural Gas rebates.
Gary's Plumbing and Heating cares about their customers. They're standing by, ready to answer questions and help you make an informed, well-researched decision.
Sponsored