I spent one grey, rainy afternoon browsing books and crystals at The Stone Moon. The store has a gentle welcoming ambiance, surrounding you with warm soft colors, the shop imbued with the smell of pine incense. It's a comforting place to be on a cold, drizzly Washington day when you need a quiet moment to reflect all to yourself.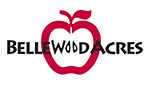 A quiet bell jingled on the door and a woman came into the store, her face tightly drawn, the world hung heavily upon her shoulders. As she took in her surroundings, she seemed transported to perhaps another time, another place. As her fingers absentmindedly grazed over a bowl of Tourmaline stones, she asked for the store's Tarot reader, Jordan Langen.
Jordan seemed to assess the woman's presence and nodded, the two sitting down on fur-lined teal velvet chairs in the back alcove. Surrounded by crystals, runes and carefully adorned deities, a full moon hanging overhead, Jordan laid the weathered Tarot cards upon the table in front of her.
The woman began to speak to Jordan, sharing that her most beloved dog had just passed away. She wanted Jordan to help her understand how she could move through the grief that she was experiencing, to know that her dog was at ease now. Jordan was quiet for a long time, looking over the woman's cards after she had chosen them. I did not hear what Jordan said to the woman, but I saw her pause in the rain outside as she left the store. The woman looked relieved. A little sad, as one always is after the passing of one so dear to you; but she looked as if she suddenly found more peace in her heart.
"I give you permission to reach into yourself and understand more deeply what you already knew — you are a master at being yourself," says Jordan, owner of the store. "I want to help people realize a deeper sense of themselves, that maybe they hadn't before."
Jordan had been involved with The Stone Moon for several years as a shopkeeper and Tarot reader when the owner at that time proposed the idea of her assuming ownership. She was excited at the possibility, all while knowing the obstacles she would face as a first-time business owner. "Jordan showed a fierce tenacity, [as she took on this role] being driven, loyal and following through until the end," says Johnna Langen, Jordan's Mother.
Although there were a lot of trials to overcome during the process, Jordan gained a lot of knowledgeable experience along the way. As she transitioned into ownership, she began to ask herself, '"What role could the store fill in the community? How can I best help others?"' She spent time researching and exploring other spiritual stores in Washington and Oregon, cultivating ideas to help her hone in on what the shops identity would become.
Without the invaluable help of what Jordan affectionately calls, "The Stone Moon Family," it wouldn't have been possible to turn the shop into what it is now. She hopes to provide Bellingham with a community-driven spiritual center, sharing information and tools for self-transformation on many levels. "The Stone Moon fills an essential void that was previously untapped and very much needed within the community," she explains.
The store offers a sense of belonging, creating a space where anyone can feel unconditionally accepted, welcoming people from all walks of life. "I want to share wisdom with others searching for answers, to support everyone, regardless of denominations," she says.
Her focus is to encompass the inspiration of the natural world around her, bringing it into the shop – crystals, moss, repurposed furs, wood and animal bones respectfully collected from the forests around. "Taking small pieces from magical places to invoke that essence within the store," she says. With that, the store was born anew, the visualization of it being, "a dusty antiquity," Jordan says with a knowing smile.