Springtime isn't here yet and there are still plenty of things you can do to prepare your home for freezing temperatures. The professionals at Gary's Plumbing and Heating offer up the following winter home maintenance tips for homeowners in Whatcom County.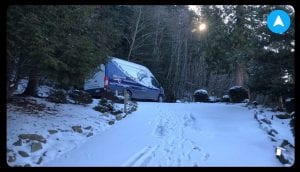 Follow this seven-point winter checklist to ensure that your home is ready for the snow and cold outside, keeping the inside warm and snuggly.
Call Now For a Furnace Inspection
The last cold snap had many Whatcom County residents in a bind when their heaters suddenly went out during the coldest weeks of the year.  
A professional technician will inspect your system, spotting potential problems that you may have missed. Gary's techs can fix or replace your furnace – saving you from waking up to a cold frosty home and long post-storm wait times.
Carbon Monoxide Detector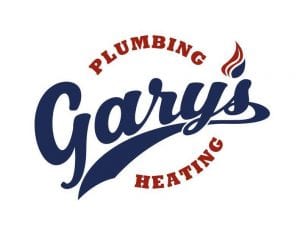 Carbon monoxide is a poisonous gas that can cause harm to you and your family. It can even be deadly.
It's important to make sure that your carbon monoxide detector has batteries and is fully operational. It's recommended that you have one on every level of your home and outside of bedrooms.
During the winter months, gas may build up inside your home if the heat exchanger cracks in the furnace. Make sure to have your heater checked out by a professional and be prepared for unexpected emergencies.
Change Your HVAC Filter
Dirty filters make your heater work harder than necessary, driving up heating bills and putting unnecessary stress on your furnace.
Replace air filters often. Check your heating system and manufacturers recommendations to find out when your filters need replacement. Or ask your friendly Gary's technician.
If you have pets or are working on construction projects in your home, you'll need to replace the filters more often to keep your air clean.
Make sure to replace your air filter before you turn on your heating system after the summer.
Insulate, Insulate, Insulate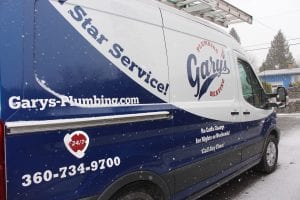 Where is that cool air coming from?
Check your attic, crawlspaces, and even your ceiling. Insulate any space where air is leaking. Feel around doors and windows for air leaks. Add weather stripping to cover empty spaces that are letting cold air in. Put sweeps under doors to block air leaks from below.
Older, single-paned windows are easily covered with plastic window insulation, which doesn't limit your view. Essentially, this creates a temporary, double pane for your window without the added cost of new installation.
Pipes can be wrapped and insulated underneath the home in your crawlspace. Gary's will do the dirty work for you!
Reverse Your Ceiling Fans
Keep warm air down where you can enjoy it rather than heating the ceiling.
By reversing your ceiling fans to a clockwise direction, you create an updraft, pushing the warm air down into the room. This keeps your house warmer and saves you money.
Pipe Insulation
In extreme conditions, vulnerable places like attics, crawl spaces and basements are in danger of freezing. Insulate your pipes and put less stress on your hot water tank.
Check for leaks and damage in your hot water tank before colder temperatures set in.
If any problems arise with your pipes or your hot water heater, contact Gary's for their expert plumbing services.
Check Your Gutters 
During the last big freeze, many homes had ice dams that formed in the gutters causing extensive damage to the interior and exterior of their homes.
Be sure all water is away from your house to prevent leaks.
Divert any extra water that might be coming down from your roof with trenches or extensions to your downspouts.
Make sure extra water is deposited at least a few feet away from your home's foundation.
If you have an emergency during the unpredictable winter months, know that Gary's is here for you.
Gary's Plumbing and Heating is a Whatcom County small business made up of a team of experts. Gary's has been working hard to keep local residents warm and dry, contributing to the community for over 30 years.
Don't hesitate – schedule an appointment now with Gary's Plumbing and Heating, your neighborhood experts.
Sponsored