Want to take in a hockey game without the hassle of leaving Bellingham? Attending a Bellingham Blazers hockey game is your ticket to intense competition with wallet-friendly prices. The hockey team plays roughly half of its 41-game, September-to-March regular season at the Sportsplex.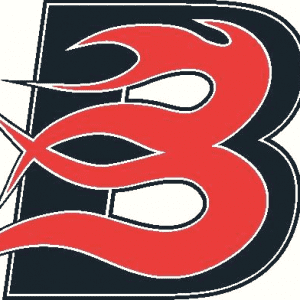 The Blazers are part of the Western States Hockey League (WSHL) and are a Tier II junior hockey team, providing 16- to 21-year-olds the chance to showcase their athletic talents as they seek college opportunities. The team plays opponents as far away as Texas and, barring an unlikely collapse this year, will enjoy home ice the entire postseason (beginning in mid-March). If they advance to the National Championship in April, the Blazers head to Utah.
"It's a young, fast hockey team," says John Ayre, team president. "These guys are trying to stay in shape, improve and move on to the next level."
The current Blazers organization, in its eighth season, is a reincarnation of sorts. The team previously played in the 1970s with a rather unique set-up: during the regular season, they played home games in Bellingham at an ice arena near the airport. Postseasons were spent in Langley, British Columbia, as part of the British Columbia Junior Hockey League. The team scored a league title in 1975, adding a second in 1979 as the Bellingham Ice Hawks.
Attending games is a fantastic time, whether you're bringing along friends, family, or just flying solo. The ice arena can hold several hundred people and, in addition to concessions, every home game features a beer garden courtesy of Aslan Brewing Company. Because bleachers are metal, Ayre recommends bringing cushions or blankets to take the edge off.
"It's a family event," he says. "It's a chance to just get out and relax. It's cold, but overall, it's just a fun time."
Individual game tickets cost just $8 for adults, and $5 for youth, seniors and students with valid ID. Adult season tickets are $125. For youth, seniors and students, it's $85. They can be purchased online, while ticket packages can be bought in-person or over the phone.
Hometown Heroes
The Bellingham Blazers have teamed up with Aslan Brewing Company and Brain & Spine Clinics to honor our local first responders with their Hometown Heroes Program.
The team will wear special jerseys that pay respect to Whatcom County and Bellingham Police Departments, Fire Departments, Paramedics, and First Responders for the remainder of the season. If you fall in to any of those categories – great news! You can attend every Blazers home game for the rest of the year for free!
Just show your proof of employment (badge/identification) and you're good.
The best part is, following the end of the regular season, the Blazer will be auctioning off the special game-worn jerseys with all proceeds going to help local fire and police department families injured in the line of duty.
Bellingham Blazers, Aslan Brewing Company, and Brain & Spine Clinics thank all emergency responders for everything you do.