Submitted by: First Federal
First Federal is pleased to announce the hire of their new Marketing Director, Karen Lewis. Karen is a strategic marketer and leader who uses analytics and insights, and leverages the skills of her team members and partners, to drive business results.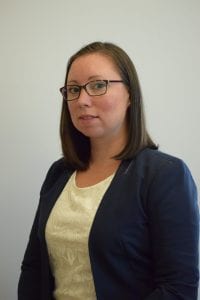 Karen joins us from BMO Harris Bank where she held the role of Senior Marketing Manager, Retail Lending. In this mandate she was responsible for driving profitable growth across Mortgage, Home Equity, and Unsecured Lending product areas, in addition to special project assignments including the replacement of the BMO Harris Bank online banking platform and app, as well as leading larger customer communications initiatives. She has built a reputation for being a thoughtful and creative problem-solver, and a valuable partner who is easy to work with and collaborative in approach. Other career highlights include military service with the Canadian Forces Army Reserve, international work experience (specifically in Asia), and North American financial services experience across a variety of marketing groups.
Karen holds an Honors Bachelor of Arts in History from the University of Toronto and a Master of Arts from York University and Ryerson University in Communication and Culture.
About First Federal
First Federal is a subsidiary of First Northwest Bancorp (FNWB). First Northwest Bancorp, a Washington corporation, is the bank holding company for First Federal Savings and Loan Association of Port Angeles. First Federal is a Washington-chartered, community-based savings bank, primarily serving Western Washington State, with twelve banking locations – eight located within Clallam and Jefferson counties, one in Kitsap County, two in Whatcom County, and a home lending center in King County.
Member FDIC, Equal Housing Lender.