Submitted by: Gary's Plumbing and Heating 
The holidays are about creating memories. It's a time for celebrating traditions with family and friends. Unfortunately, plumbing disasters don't respect this festive season and can strike with little to no warning. Fortunately, the Gary's team is here for you.
Check out their tips to ensure your holiday season is disaster-free:
Disposal
The garbage disposal is the culprit of many plumbing issues. Kitchen amateurs clog the sink with fibrous veggie peels, causing blockages to occur. Never put rice, pasta, gravy, grease, bones, eggs and fruit pits into the disposal.
Drains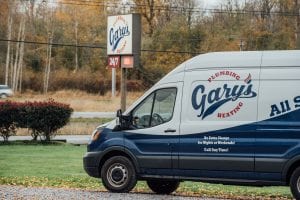 Grease is not a friend to your drains. So, figure out another way to dispose of it. If you don't, you'll have a big greasy mess that may require jetting the drain lines. Gary's Plumbing and Heating also has a natural enzyme product that's safe to use in your home, and it's not a poison like some other products.
Toilets
Always remember not to put items down the toilet. Placing a waste paper basket close by will help discourage folks from doing this. A little education goes a long way to saving you money. Common flushed culprits are tampons, flushable wipes, Q-tips or diapers.
Outdoor Faucets
Unhook the hose from your outdoor spigot (often people forget how important this is). The hose can freeze and, when it thaws, pinhole leaks occur, causing an increase in your water bill. A frozen hose connected to your house can even leak into your home. Unnoticed, it can wreak major damage.
Keep your holidays stress-free with these smart choices and – if the unthinkable does occur – relax and just call Gary's.