Submitted by: Semiahmoo Resort, Golf and Spa
What better way to ring in the new year than surrounded by the stunning seaside scenery of Semiahmoo Resort, Golf and Spa. From the moment you arrive, you'll be presented with a host of activities – whether you want to do nothing, everything or somewhere in-between. This is the distinction of Semiahmoo Resort, catering to the perpetually active while also accommodating those who desire a bit of rejuvenation.
Kick off 2019 in style and get your tickets to Masquerade at Midnight, a rockin' New Year's Eve party featuring a cocktail reception, dinner buffet, photo booth, live music, games, and of course, a Champagne toast. Spaceband will be joining the party to rock into 2019 with a full dance floor and chart-topping tunes.
Or, for those searching for a more intimate experience, indulge in enticing dinner specials in Packers Kitchen + Bar while watching the tide come and go, or swing by the Great Blue Heron Grill for comfortable and casual dining.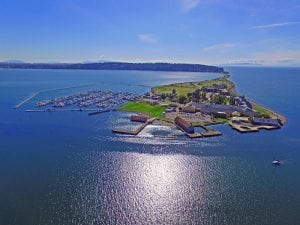 However you choose to spend your evening, jumpstart 2019 with a hearty breakfast buffet in Packers on New Year's Day, featuring breakfast favorites such as eggs benedict, waffles, smoked salmon, and more. Then, rest and recharge in preparation for what's to come in the new year with a little bit of pampering in The Spa, or with a relaxing walk along the spit.
Semiahmoo is yours to discover this New Year's Eve, with excitement that awaits at every turn. To make your reservation or to find out more information, visit semiahmoo.com.