Going to the movies isn't what it used to be. Films are increasingly louder, more visually stimulating, and considerably more expensive to make, as well as to attend.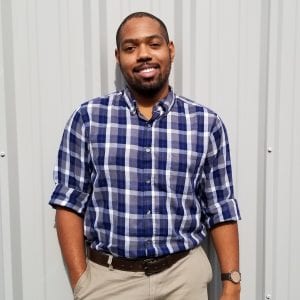 Luckily for filmmakers, one thing that will probably never change is that there will always be die-hard moviegoers. People love being in a dark room with a big screen and loudspeakers, the unmistakable smell of fresh popcorn and the crinkle of candy wrappers.
Thomas Stoneham-Judge is an avid film enthusiast. This Whatcom County resident is almost rabid about his love of films. He especially loves going to movie theaters to see them. And he sees a lot of them.
"I'd say 80 percent of the movies I watched were in theaters, and 20 percent I watched at home," Thomas says. "Watching movies at home is fun, but I love the theater/movie-going experience. Movies aren't just entertainment, they communicate important real-life concepts."
As was most of his generation, Thomas was brought up watching Disney's animated movies. But the film that changed his life was "Lord of the Rings." When "Fellowship of the Ring" came out, he says "it was technically impressive for the time and the film tackled issues of companionship and loyalty – values that are important to me."
Thomas has been called an overachiever before. He has always had a desire to make an impact in his community, as well as to improve and contribute to things that he's passionate about.
Thomas takes the adage "sharing is caring" to heart. He manages a blog called "ForReel, Movie News and Reviews" where he and another contributor, a friend who lives in Phoenix, share their thoughts and opinions on films that are currently out in theaters. He does this to open communication and discuss movies "because there's a lot to talk about." In addition, the goal of the blog is to raise awareness for community and regional events, to encourage involvement and build community.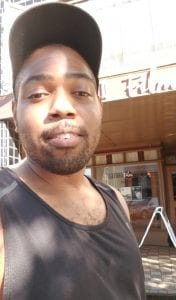 Originally from Whidbey Island, Thomas graduated from WSU with a degree in Humanities and experience in Graphic Design. He found work with Enterprise Rent a Car and had the opportunity to transfer locations to Bellingham in 2013, where he quickly found part time graphic design work with Patti Rowlson of PR Consulting. Shortly thereafter, he found full-time work doing graphic design, social media management and other marketing tasks for Judd & Black Appliance. He works out of their Mt. Vernon office, and serves stores from Bellingham to Lynnwood.
Judd & Black has a history of supporting the communities where they do business. Thomas took this as encouragement for him to do something that matters and is meaningful to him personally, to benefit his community, while working around his Judd & Black schedule.
Thomas recently created a Facebook campaign to benefit Pickford Film Center (PFC), to show his great appreciation and admiration for bringing independent film to our community. He created this Birthday fundraiser video to illustrate his respect for PFC.
Thomas prefers independent films where "artists can be artists."
"They are mostly low budget, and the film focuses on the story," he says. "They take liberties that blockbusters can't. They can take the time to focus on the story, as well as the technical aspects."
He admits that every film genre has good and bad movies. Like many of us, myself included, he has enjoyed films panned by critics ("Speed Racer") and wanted to walk out of films the critics lauded ("Mandy").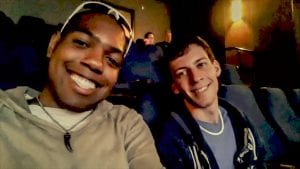 Thomas says the film that most disappointed him was based upon a short story that he loved. "The film did not do the story justice," he says. "It didn't capture the mood or sentiment of the story and the acting was not great."
Ouch. Although this sentiment isn't uncommon when someone's favorite book or story is made into a film.
Thomas' most-recommended film is a mystery, an independent film called "Primer" that was produced, directed, written and scored by the same person.
I recommended he watch one of my favorite brain teaser films called "The Game," starring Michael Douglas and Sean Penn. (Spoiler alert, don't read any description of the film; it will ruin it for you.) I can't wait to compare notes with Thomas to find out what he thinks.
Next, Thomas hopes to host a film discussion podcast for those who appreciate the art of conversation. This would, of course, be in addition to his already full plate that includes all of the above, as well as working with his mother's Whidbey Island food truck business, Orlando's Fish and Grill, which makes the most delicious southern style BBQ catfish.
Recently Thomas connected with Michael Falter, the PFC Programming Director, and led Q&As after PFC films during the 2018 Doctober festival. He also recently attended the Vancouver Film Festival. You can find his reviews on his blog.
As for his birthday fundraiser, he surpassed his goal.
Of course.