Submitted by: SpringHill Suites Bellingham
SpringHill Suites Bellingham will bring the local art scene to hotel guests and the surrounding community during its 5th annual ArtNight event Thursday, October 25, from 5:30 p.m. to 8:30 p.m. The Hotel will also be celebrating its 5th birthday with a cake for all to enjoy.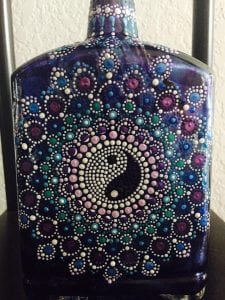 "SpringHill is a brand that's all about the arts, and it shows right when you come in the lobby," says General Manager Keith Coleman. The space itself is artfully designed, encouraging guests and visitors to get creative. ArtNight further elevates the space by transforming part of the hotel into a gallery for an evening.
"ArtNight is a relaxed chance to dress up a little and go look at great art and enjoy some amazing local music," says Coleman. The evening is completely free and includes appetizers, delicious drink specials from the Chuckanut Lobby Bar and live music performed by Ava Sakowski.
ArtNight gives hotel guests the unique opportunity to connect with the local community and appreciate wonderful art together.
"It's my fourth time around," says local artist and WhatcomTalk Community Relations & Business Development Manager Kevin Forrester Coleman. Kevin is pleased with the opportunity to share his art and make connections to the community. "It's always a good turnout with a variety of works for all types of people. I think it's a great way for artists to come together and share what they do in an upscale environment."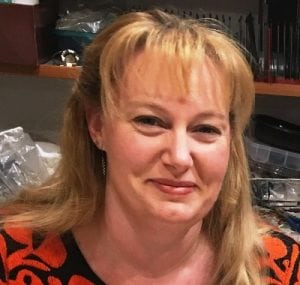 This year, in addition to Kevin Coleman, ArtNight will feature other local artists, including Jessie Chandler, Suzannah Gusukuma, Terry Brooks, Anissa Caprina, Kyle Smith and Kedra Barrett.
In addition to being an inspiring evening out, ArtNight is a great opportunity to give back to the community via SpringHill Suites' Save Art! program, which gets much needed funding for arts education into schools.
Research has shown that art education has tremendous impact on the developmental growth and academic success of children. The introduction of the arts in early education teaches valuable life skills, such as creative problem solving, decision making and articulating a vision, and helps to build self-esteem and self-confidence. In spite of this, many schools face severe budget cuts that minimize or eliminate their art programs. October is National Arts & Humanities Month, so it's the perfect time for local hotel guests and community members to make a donation that will go toward purchasing art kits for Cordata Elementary School. Donations in excess of $20 also receive a special gift. SpringHill Suites Bellingham has proudly donated $2,000 annually for the last four years to local schools.
If you can't make it to ArtNight on Thursday, October 25, from 5:30 – 8:30 p.m., you can drop by SpringHill Suites any time through the end of the year to make your contribution to support the arts at Cordata Elementary School.
SpringHill Suites by Marriott is located at 4040 Northwest Avenue in Bellingham.