There's nothing better than soaking up every moment of summer sunshine. Who doesn't love a good basking? But as enjoyable as it is, summer sun damage can reflect in your skin year-round. If you have brown spots or wrinkles caused by the sun or aging, there is something you can do: treat yourself to a photo-facial at Sound Women's Health and Aesthetics.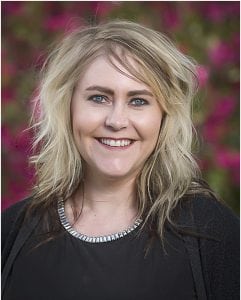 SmoothCool is their targeted laser treatment that penetrates deep into the skin to break up pigmentation and even out texture. It uses Intense Pulsed Light technology; a powerfully concentrated beam of infrared LED light. Like many Sound Women's Health procedures, the facial treatment is gentle and non-invasive.
Master Esthetician, Shannon Joneli, has been with Sound Women Health's for about two years. She administers the medical spa's aesthetic treatments. Joneli is especially impressed with the results she sees from IPL photo-facials. "This is our go-to treatment to help all sorts of skin problems," she says. "It's really amazing, the difference this treatment can make in just a couple sessions for things like brown spots, fine lines and large pores."
In addition to reversing sun damage, SmoothCool can treat a long list of aesthetic skin concerns. From rosacea and acne to large pores and wrinkles, the photo therapy can help smooth skin's tone and texture. And it's not only used for faces. SmoothCool is approved for use on most other body areas. A consultation with the kind professionals at Sound Women's Health will help you decide if the procedure is appropriate for your particular skin condition.
According to Joneli, when the laser hits your skin, it can feel like you're being twanged with a rubber band. That's the feeling of light penetrating deep into the skin to break up hyperpigmentation and bring it to the surface. The procedure is incredibly effective at drawing deep damage and pigmentation out, which can make your dark spots more noticeable the week following the treatment. Like the results of a chemical facial, the skin may initially look inflamed or patchy, but this usually only lasts a few hours and is easily covered with makeup. As the skin sheds away, however, what's left is fresh and renewed. "We like to send clients home with a serum to help the healing process, which takes about a week," says Joneli. "But once it does regenerate, your skin is so smooth and fresh underneath, it's like porcelain."
The knowledgeable team at Sound Women Health's suggest having the procedure done in the cooler months. It's important to limit your skin's exposure to the sun following treatment, as it can often make it more sensitive to light. Most clients see beneficial results from a minimum of three treatment sessions, spread out every three to six weeks.
The SmoothCool system can also be used for permanent hair reduction. This takes more visits, with an average of five or six treatments, to reach the desired result. But from there, only a yearly touchup is needed to maintain your permanently smooth skin. It can be used for unwanted facial hair and on larger areas of the body like the back, arms and legs.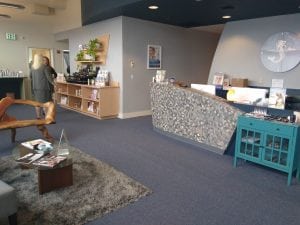 With a caring staff who want to help you look and feel your best, Sound Women's Health has made real improvements in their clients' confidence. Joneli described an experience she had working with a client who came in on a whim. At the time, the client was unhappy with her face's appearance, to the point of considering surgery. "We took her in and stayed open late to give her a makeover," Joneli recalls. With some carefully administered injections and a fresh face of makeup, the client left feeling like a completely new person. "She left here crying, she was so happy. It was a big transformation."
When looking at Sound Women's Health's list of treatment options, it's clear they've curated their procedures to help people age gracefully. From makeup to vitamin B injections and natural hormone balancing, all of their treatments are non-invasive or minimally so, with an emphasis on rejuvenating the energy and beauty you already have.
Visit their website for more information on their SmoothCool treatment and other aesthetic procedures. Scheduling a personalized consultation is the first step toward full skin recovery.
Sponsored