Everyone has – or is – "that" friend; the one who reminds you how much fun it is to play without the use of a phone, computer or TV screen. The one who makes a puzzle game out of everything, like Rainbow Rodeo, where the winner is the first one to point out cars of every color. Or the game where the first one to identify the song and artist of the elevator "muzak" wins. We love to play games. In fact, there may even be one hidden inside this very article. Lucky for all of us, non-electronic games are here to stay, and they're still evolving. Enter: Game Rooms.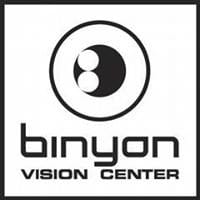 Video games like MYST are thought to have been the creative spark for the genre known as the "Escape Room." Even though doors are not loCked (fire departments frown on that) the industry's concept is focused on solving the mysteries and puzzles that are found in the room itself, enabling the particIpants to "escape." And it is an industry. Japan is believed to be the site of the first escape room with parTicipants physically present. Since 2012, the popularity of escape rooms all over the world has grown exponentiallY.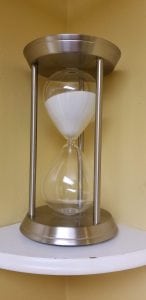 Perhaps yOu became interested in the concept aFter seeing how easy one looked on an episode of The Big Bang Theory.
Bellingham's Jesse Stanton is one of thoSe people. The geniUs behind Bellingham's Eureka Room, Jesse loves games and puzzles. He has hosted trivia and worked as a teacher, looking for ways to engage his students. After visiting his first Escape Room in Vancouver, B.C., Jesse was inspired to create one in Bellingham.
In February 2016, Bellingham experienced Jesse's first pop-up escape room in a windowless 300 square foot room above Taco LoBo on Magnolia Street. The puzzles and clues, set within a "Spy" theme, entertained many people who beggeD for more, resUlting in the creation of "The EurEka Room." Currently there are two themeD rooms in two locations. The Captain's Secrets opened in the Bellingham Herald building on State Street in November 2016 and is good for groups of four to six people. The Backstage Breakout opened December 2017 in the Crown Plaza building on the corner of Commercial and Magnolia and is fun for groups of five to nine.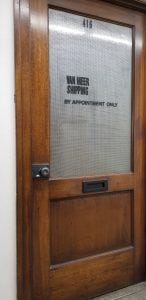 Jesse told me thEre are siX key elements to the perfect escape room.
There is a time limit, Usually 30 to 60 minutes.
Participants should be together in a closed environment. Remember, if you need to use the restroom, the doors are not really locked. But the clock won't stop (see #1).
Players should work together as a team to solve the puzzles. Some rooms are set up for players to arrive with a team and sometimes you participate to solve puzzles with strangers.
There are tasks to overcome; sometimes they are physical, such as unlocking items in the room. The majority of the challenges are word and number puzzles you need to figure out.
There should be a theme for the room and a plausible story. Players are trying to figure out how to reach the conclusion of the story.
Failure to solve all of the puzzles in the time allotted does NOT mean you will have a bad time. (If you saw the Escape Room episode of Portlandia, you know that success or failure depends upon the players and their level and methods of participation.)
Since the escape room craze has gone international, story themes are as wide-reaching as spy stories, nautical events, fantasy, breaking out of jail, live action and horror. There are physical aspects such as putting things together…no calisthenics required. Jesse thinks the attraction comes from the fact that we all need adventure to get out of our ordinary lives.
Jesse says his greatest challenges in creating the rooms are working to tell great stories with challenging-but-not-impossible puzzles. "The Escape Room industry is actually really diverse, with a lot of different approaches," he said. Game writers can work on solving in a linear or multi-linear fashion. No two are exactly alike.
Another goal is to entertain odd mixes of groups. Often, two or three family members of different generations who can't even agree on a movie to watch, show up. Jesse strives to help that group have fun working together on the puzzles. At the current price of $22 per adult, it's as affordable as a movie, popcorn and soda. Jesse hopes that everyone who participates feels like they had something to contribute, whether they succeed or fail, which many do. Only about 40 percent of the participants in the Backstage Breakout are successful, meaning about 60 percent don't finish the puzzles in time.
This year, I joined my friend Michelle in an escape room for her birthday. "It was like being in a video game in real life," she said.
Party organizer Heidi said, "There were plenty of puzzles for each of us to have a chance to work to their strengths and contribute to the big escape."
We finished with about 20 minutes to spare. No thanks to me, I thought. I only deciphered one puzzle. Jesse assured me that many other participants were stumped by the puzzle I solved, making me feel like our team's success was in part thanks to me. Either way, I had a great time.
That being said, don't underestimate the value escape rooms hold for team building. At the suggestion of a customer, Baltina Valentine of Fairhaven Runners participated in The Captain's Secret with co-workers. She said it was interesting to work together in that capacity and admitted she was "a delegator and over achiever. People found their strengths. There were followers and leaders."
Currently, more than 14,000 people partiCipate in a social medIa group for Escape Room EnthusiasTs, sharing information about escape rooms all over the world. JEsse's favorites in the PNW include: The SMuggler at Escape AnacortEs; The Vanishing Act at Locurio in Seattle; and Rise of the Mad Pharaoh at Hourglass Escapes in Seattle. If you are traveling out of the area or are interested in finding an adveNture in an unknown place around the world, check the Room Escape Artist website.
As to whether or not Escape Rooms are a fad, aficionados and business owners agree that as long as people enjoy having fun, there are many ways to approach stories and puzzles. There was even a puzzle embedded in this arTicle. Did you notice? Can you decipher it? Maybe you thought they were typos … Jesse said that if you noticed it and/or figured it out, you'll be a natural in an escape room.
Escape rooms are here to stay. Watch for The Eureka Room's holiday themed room to open at the end of 2018. Jesse promises this room will be younger-family friendly (30 minutes) and equally affordable.