Music is powerful. When you attend a live performance, you're struck by its profound effect. A concert is more than it seems; it's the transfer of energy between performer and listener, a shared emotional experience never to be recreated. In that moment, it's all there is.
In a town like Bellingham, opportunities to see live local music are plentiful. Consider us lucky; this isn't the case everywhere. Not many places appreciate and emphasize their local art and music scene as much as we do in Whatcom County. It's wonderful to have the opportunity to see live local acts any night of the week, and hear many different genres.
The B-Town Kitchen & Raw Bar, one of Bellingham's newest venues for live music, recently received "Best New Restaurant" in Bellingham Alive's 2017 Best of the Northwest Awards. This phenomenal restaurant places an emphasis on featuring live music weekly.
This October, they'll collaborate with Western Washington University to host Saturday night concerts as part of the WWU Student Concert Series. The first three Saturdays in October, you can catch students from Western's music program performing pieces spanning many genres, including jazz, funk, classical and Latin.
Throughout the month, seven different performers will participate in six different musical sets. Some performers will play multiple times, and many will collaborate during their individual headlining performances. For example, Western's Jazz Choir Director Kirk Roa will perform every Saturday of the month, joining a different musician for each performance.
The Saturday night concerts will begin at 8:00 p.m. and feature two sets per night, with a 9:00 p.m. act following the opening set.
On October 6 you'll catch the musical stylings of drum and keyboard duo Blake Tiemann and Max Cannella. The two craft a varied and unique listening experience for audience members by blending the styles of jazz and funk, with an array of original compositions. Cannella and Tiemann kick off the night, followed by trumpet player Duncan Lang and vocalist Kirk Roa. A sophomore from Spokane, Lang moved to Bellingham to study trumpet at Western. His sights are set on becoming a professional jazz musician after graduating.
On October 13, pianist and Western senior Nick Swanson will take the stage, performing in the 8:00 p.m. time slot. Swanson has performed hundreds of pieces and credits the beautiful Pacific Northwest as a catalyst in his inspiration. In 2017, Swanson was the winner of Western's Concerto Competition for performing Schumann's Concerto in A minor accompanied by the WWU Symphony. Following Swanson will be guitarist and vocalist Zaldy Rogero, who finds inspiration in a number of different guitar stylings; most notably swing, Latin, math and indie rock. Rogero will be accompanied by vocalist Kirk Roa.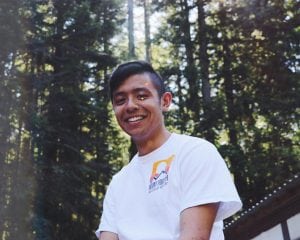 Marketing Manager Matt Lesinski says B-Town Kitchen & Raw Bar is proud to be collaborating with Western to put on the WWU Student Concert Series. This partnership is key in giving local music students a platform to showcase their talents while simultaneously adding to the guest experience at B-Town.
The final night will feature pianist Sarah Potocki performing two hour-long sets. During the first hour, Potocki will perform solo. Following the solo performance, vocalist Kirk Roa will join her for a second hour.
Potocki has played piano and sung since childhood, joining choir like her three older sisters. Originally rooted in classical music, Potocki's musical journey has since branched into other genres of contemporary and jazz music. A piano teacher as well as student, Potocki is earning her Bachelor's of Arts degree at Western.
If you're itching to enjoy live music now, you don't have to wait until October. B-Town Kitchen & Raw Bar features weekly musical acts throughout the rest September, with performances by Johnny & Rachel and Ryan Sandholm. For more information on their upcoming events, visit btownkitchen.com.
B-Town Kitchen & Raw Bar
714 Lakeway Drive
Bellingham