Our corner of the world offers much in the way of locally grown produce, from fresh corn to some of the best apples in the world. In the summer, though, one tasty item seems to rise above the rest in terms of both prevalence and popularity:  the berry.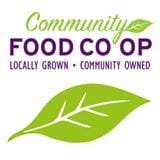 Whatcom and Skagit counties have a proverbial bushel of berry farms and each summer truckloads of fresh – and in many cases organic – strawberries, blueberries, blackberries and raspberries are harvested. They're picked by hard-working migrant farm workers, local farmers and – if you insist – by your very own hands.
There are few things more satisfying then picking up fresh berries on a hot summer day, savoring a few juicy ones and thinking about what you'll do with the rest once you get home. Make a strawberry shortcake? Yes, please. Or maybe some Blueberry pancakes? Yum. Blackberry jam? Raspberry vinaigrette? The possibilities can feel endless.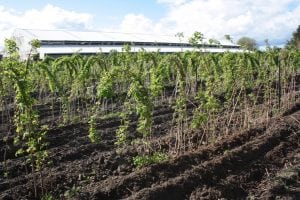 In the flat, fertile farmland of Skagit Valley, a few miles off State Route 20 and not far from where tulip fields galvanize the masses each spring, you'll find Lopez Brothers Farm, local purveyors of delicious berries.
The farm is a small place, containing just two acres of strawberry fields and four acres of raspberry vines, but it has been growing Washington State Department of Agriculture certified organic berries since 2010. Lopez Brothers has five dedicated employees and sells its products at several locations, including Bellingham's Community Food Co-op.
The farm is owned by Feliciano Lopez, who – before beginning his organic Skagit Valley berry farm in 2005 – led a previous life in Oaxaca, Mexico as an organic coffee farmer.
But as his coffee farm became less lucrative in the early 1990s, Lopez looked northward to the United States. He began working for conventional farms, but found the practices of using pesticides both unhealthy and unsustainable.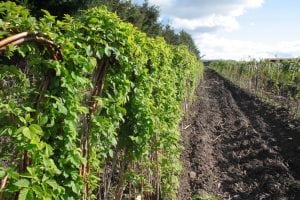 In 1994, he began working in the Skagit Valley, moving the rest of his family to the area in 1997. His son, Daniel Lopez, says his father began growing organic berries with a half-acre of land on Fir Island. A potato farmer had the land – a patch too small to grow spuds – and when Daniel and his father inquired about a lease, they were allowed to farm it for free.
They bought strawberry roots and, each year, their operation grew little by little. At its zenith, Lopez Brothers Farm produced 20 acres of raspberries and 15 acres of strawberries. Land leasing issues along with flooding have diminished the size of the farm, but not the quality of its produce.
Daniel Lopez now runs his own farm and says that while organic farming can be challenging for many local farmers, his father has been doing it his entire life.
"For him, it's like a natural thing," says Daniel. "It would be harder for him to grow conventional berries than organic berries."
Lopez Bros berries are also available at the Mount Vernon Farmers Market, as well as a roadside stand near the Farmhouse Restaurant off of State Route 20, about 15 minutes west of Burlington. Pick up their delicious, fresh berries and enjoy a little summer treat – perhaps some homemade strawberry shortcake.
(This version featured on the NYT Cooking page)
Servings: 4
Prep time: 45 minutes
Ingredients:
2 pints ripe, well-rinsed strawberries
½ cup sugar, or more to taste
4 cups flour
3 tablespoons sugar
¼ teaspoon salt
5 teaspoons baking powder
1 ¼ cups butter
3 cups whipping cream
¼ teaspoon vanilla extract
Preparation:
Step 1: Pick over and hull strawberries. Cut in half or slice, depending on size. Gently crush about a quarter of the berries with a fork to release their juices. Mix with remaining berries and the 1/2 cup of sugar, adding more sugar if necessary. Set aside, covered, for about half an hour to develop flavor.
Step 2: Preheat oven to 450 degrees.
Step 3: Into a large mixing bowl, sift together flour, 3 tablespoons sugar, salt and baking powder. Add 3/4 cup of softened butter and rub into dry ingredients as for pastry. Add 1 ¼ cups cream and mix to a soft dough. Knead the dough for one minute on a lightly floured pastry board, then roll it out to about 1/2-inch thickness. Using a 3-inch biscuit cutter, cut an even number of rounds – two rounds per serving.
Step 4: Use a little of the butter to grease a baking sheet. Place half the rounds on it. Melt remaining butter and brush a little on the rounds; place remaining rounds on top. Bake for 10 to 15 minutes, or until golden brown.
Step 5: Remove from the oven and pull shortcakes apart. Brush the insides with some of the remaining melted butter.
Step 6: Beat remaining cream until it thickens. Add vanilla. Beat again just until thick.
Step 7: Place a bottom half of a shortcake on each plate. Top with a generous spoonful of berries. Cover with a top half, add a few more berries and top with whipped cream. Serve immediately.
Sponsored