Movement Art can be a story without words. It can also be completely abstract in nature and is simply an exploration of the human body as an instrument of design. It can trigger profound emotions with the simple point of a finger or a great grand vertical lift requiring a number of bodies to hurl themselves through space. Graffiti: Movement Theater is a contemporary theater dance company in residence at W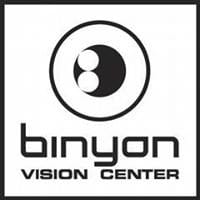 estern Washington University and part of Western Summer Theatre.
This family-oriented program is characterized by expressive movement ranging from the rhapsodic to the comedic. These gifted dancers bring their talents to a whole new level of performance execution. "My mission in creating Graffiti was to provide a more professional performance experience for the dancers," says Nolan Dennett, Artistic Director and renowned choreographer. "With Graffiti, I'm able to bring works into the repertoire that already exist and can therefore can be revisited, which gives the performers a chance to live in the works longer." Graffiti performers are the cream of the crop of dancer students working their way through the curriculum at Western, toward careers in the dance arts. Performers are selected through a rigorous audition process.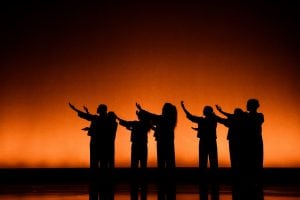 "I can flesh out the central elements of a good dance in about 40 hours," says Dennett. "But I can't really find the nuance and subtle dynamics of what all great works need until I've lived with it for at least a year. The central idea, the structural blueprint, the supporting elements may all come together rather quickly but the fermentation and in-depth investigation that's required to perform a work well or finishing the choreography takes more time."
Dennett's thoughtful process enhances the experience for everyone.
"It takes time for a young dancer to transform from a toothpick with legs into someone who is a masterful performer," Dennett says. "It's the most profound experience a dancer can have or director can witness. This sometimes happens from the experience of revisiting old roles that takes place in learning and performing the repertory of Graffiti: Movement Theater."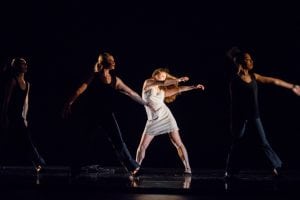 When a piece has been articulated through the body for several months – or even years – it becomes more perfectly realized. Such explorations can be as subtle as asking a dancer to breathe at a certain moment and see how that affects the work and the performances.
Music selection is of utmost importance for Movement Graffiti. According to Dennett, there's a loss of music in the contemporary dance scene that compromises a lot of good work. He mentions Aaron Copland's four elements of music: rhythm, melody, tone and harmony. A good choreographer is also a good musician.
Dennett requires Graffiti dancers to look deeper in the world that can be created with movement. It's more than just a happy dance to a happy song. Mental states can be explored through the connection of movement and sound – or silence and stillness, for that matter.
"We make a point of creating works that are transformative," Dennett says. "By that, I mean the performers transform in the creative act, the characters they create transform within the work itself and hopefully the audience is transformed by what they see."
This transformation comes through time and commitment. This season, Dennett will reconstruct a dance he created in 1981 for the National Ballet of Peru to the beautiful music of Maurice Ravel, which will give his students the experience of taking on a work created for a professional ballet company.
"I find movement art to be profoundly affecting when I see it," he says. "It only exists for a brief moment in time, then it's gone. To come to that moment in time, we expend a great deal of emotional and physical energy on bringing the work to life."
Graffiti Dance Theater will perform at the Orcas Center in early July and at the Firehouse Performing Arts Center at the end of July. Guest choreographers Brandin Steffensen and Leslie Kraus have been commissioned to create a new work for the company.
"Movement Art is a once in a moment experience," Dennett says. "That's what makes it so poignant. It is not unlike a delicate orchid that in a single brief moment comes to life and then it is gone forever. It doesn't lessen the beauty; it makes it more poignant.