It's hard to admit that you leak when you cough. It's hard to talk about uncomfortable sex. It's embarrassing, awkward and these are all-around topics you'd like to avoid. But at the end of the day, why live with an issue that has a solution? Pacific Northwest Urology Specialists' top-of-the-line technology and resources can help.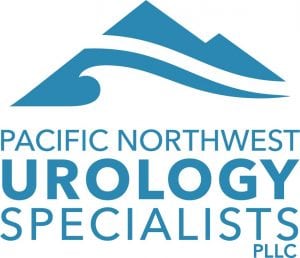 "You don't have to be embarrassed to tell your story here," says Dr. Kelly Casperson, a board-certified urologist. "We've likely heard your story before and we have options. We deal with a lot of intimate issues and a lot of people think they're the only one. Then they talk to me and realize it's common and we have ways to help."
One of the newest technological solutions is the diVa Laser. This laser vaginal therapy is designed to be quick, comfortable and help solve a woman's most intimate challenges. The bright pink laser is small, but don't be fooled by its exterior; it's the world's first and only Hybrid Fractional Laser which treats vaginal tissue with no down time.
"Women have solutions that aren't surgery," Dr. Casperson says. "They have solutions that fix the problems. The laser rejuvenates the tissue, making the tissue softer, more comfortable and makes intimacy a lot easier. It's truly amazing how many people live with these issues just thinking there aren't options. After 10 years in this field, I realize how incredibly common it is that people don't talk about this stuff."
A diVa laser vaginal therapy session takes three to five minutes to complete after local anesthetic numbs the area to remove discomfort. The sensation has been described as only mild tapping with some saying it feels like the snap of a rubber band. These quick treatment sessions are generally needed three times, spaced out four to six weeks apart.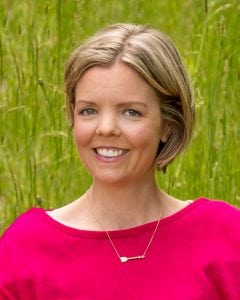 "You don't have to be uncomfortable and you don't have to be embarrassed about it," says Dr. Casperson. "There is a way for you to make intimacy comfortable and sex comfortable, so you can enjoy the life you want to have with your partner."
The laser treatment activates the body's own healing mechanism. The therapy is meant to boost collagen levels, elasticity and increase the blood supply to the area, which can restore lost sensation for women who have gone through childbirth or are going through menopause. Healing the tissue has also decreased urinary tract infections by creating a healthier vaginal pH.
"[The diVa Laser is for] anybody who wishes their pelvic health was better," Dr. Casperson says. "What that means is there are a lot of issues people will live with chronically because it's not the end of the world, but it inconveniences their day to day life.
"A lot of women, especially after childbirth or menopause, have very uncomfortable intercourse. They want minimally invasive treatments where they don't have to have surgery; they don't want down time. There is enough data out there for me to feel comfortable bringing [the diVa laser] into our practice."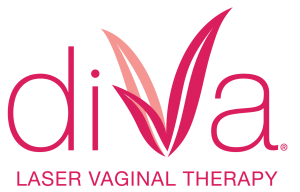 Women's health is extremely important and because people don't talk about their issues, they often don't discover the solutions. Pacific Northwest Urology Specialists has female urology experts that specialize in the health problems women face. They find solutions for conditions like overactive bladder, pelvic and bladder pain syndromes and post-menopausal urological changes, to name a few.
Pacific Northwest Urology is a full-service urology clinic dedicated to providing personalized, high-quality care for the entire family. They work to help patients maintain and improve their health.
The clinic also offers an event series on a variety of health issues, including Female Intimacy and Wellness. These community health events offer a platform to ask questions and learn more with others in similar situations. The next session features Vanessa Osage, Sexuality Educator and Consultant, CD, CSE and Dr. Kelly Casperson, Urologist, and will take place May 31 at 6:00 p.m. at the Pacific Northwest Urology clinic on Squalicum Parkway. Vanessa will discuss emotions, hormones and signals, as well as guidelines for communication with our partners and tools for enhancing interpersonal satisfaction.
Events bring in experts and guest speakers like sexual educators and sex therapists. They also offer a series geared toward a male perspective. Partners can attend these events together to gain a better understanding.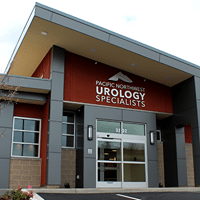 The Female Intimacy and Wellness series features new technology for women like the diVa laser. Pacific Northwest Urology puts a special focus on educating patients and opening a conversation about topics usually kept in the dark.
"Urology is a very personal area," Dr. Casperson says. "I would tell women to not be afraid. We are lucky to live long lives now and quality of life is incredibly important. That's what I'm here to do. I'm here to help women's quality of life."
For more information on Pacific Northwest Urology, visit their website, Facebook, YouTube channel and Instagram.
Sponsored