An illustrious red carpet welcomes guests. The sweet smell of ice cream mingles with a fizzing sound from the root beer garden. Meanwhile, a specially selected movie waits to begin. Welcome to opening night of the Bellingham Children's Film Festival at Pickford Film Center.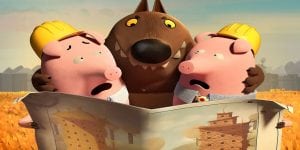 The two-weekend film festival begins on Friday, March 23, and will showcase short programs including never-before-seen animation from around the world. It will also feature new live action shorts and stories from indigenous filmmakers.
"Here are films you don't get a chance to see anywhere else and a great opportunity to expose your kids to some beautiful animation from all over the world," says Pickford Executive Director Susie Purves.
The Bellingham Children's Film Festival is a natural extension of Pickford Film Center, which was founded in 1988 by a small group of local film fans. Their goal? To make high-quality cinema more accessible to Bellingham and Whatcom County residents. They're accomplishing this mission today, having served over 90,000 individuals in 2017 alone. The Pickford celebrates independent, foreign and otherwise unknown films year-round.
With children's movies more accessible than ever, through the power of on-demand and Netflix, the big screen experience for kids has dwindled. In addition, the number of G-rated movies in theatres is diminishing. The Bellingham Children's Film Festival is the ideal place to reintroduce children to the thrill of the big screen. It offers a full experience for kids of all ages to grab popcorn, sit in comfy seats and enjoy seeing a movie with family and friends. Watching a film on the big screen can be memorable, but sharing the experience with a room full of people is unforgettable.
"We have a program that is for kids as young as two," says Purves. "The films don't have any dialogue, so kids don't have to be able to understand language."
The Pickford has worked to make the entire event an outstanding experience. They've invited local organizations, such as Animals as Natural Therapy, to bring real ponies and bunnies to the theatre. These animals will join moviegoers in celebrating the Norwegian film Oskars Amerika; a story about a young boy who befriends a man named Levi and his short-sighted horse. Together they make plans to row across the Atlantic Ocean to America.
Several themed events are planned during the festival. Hobby horses will be placed in the lobby so attendees can experience what the girls in Hobbyhorse Revolution learned from riding and grooming their toy horses. These classic children's toys may be no more than a hand-held stick adorned with a plush horse's head, but imagination can stir them to life. The hobby horse obstacle course is sure to challenge and inspire horse lovers of all ages.
The Children's Film Festival will also feature The Breadwinner, a Golden Globe nominee for best animated feature story. This film tells the tale of 11-year-old Parvana, who grew up under the Taliban in Afghanistan in 2001. The animated film follows Parvana as she embarks on a quest to find her father and reunite with her family.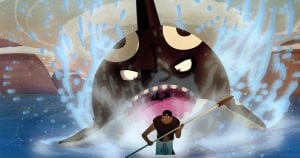 Attendees can see the 2018 Oscar contender Revolting Rhymes as well. This film is adapted from Roald Dahl's retelling of classic tales like Little Red Riding hood, Snow White, Jack and the Beanstalk, the Three Little Pigs and Cinderella. Kids will delight in these quirky and colorful animated stories on the big screen.
The Bellingham Children's Film Festival is set to include High Flyers, Best Live Action Shorts and a collection of best animated shorts along with all-day art activities in the lobby. The Pickford also offers special school screenings throughout the week. Tell your teachers to book a screening for the class by contacting Executive Director Susie Purves.
From shorts to Revolting Rhymes and many feature films for young sophisticates, there's plenty to do and see at this year's Bellingham Children's Film Festival. Plus, all tickets are only $5. Mark your calendars and go see all these incredible films.
Bellingham Children's Film Festival
March 23 – April 1
Pickford Film Center
1318 Bay Street
Bellingham
360-738-0735
Sponsored