You can hear her passion when she speaks. For Kaatri Jones, her life plan had always been to help others. She becomes emotional, choking up as she discusses how growing up with two siblings with disabilities contributed to her journey into counseling – ultimately leading into her role as Blaine school district's mental health counselor. The position, the first of its kind, will allow Kaatri to work with vulnerable kids spanning all age groups, a task she is more than ready to take on.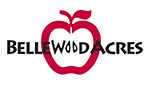 Kaatri spent her younger years in Juneau, Alaska. As she grew up, she was able to see the impact that other people had on her family. She witnessed individuals making it their priority to help her siblings and she wanted to be like that. She wanted to help others.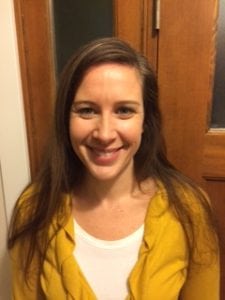 At first, becoming a counselor wasn't part of the plan. Originally, she wanted to become a speech pathologist. Her brother is hearing impaired and her sister is deaf so the route of speech pathology seemed natural if she wanted to help people like them. She left the cool fjords of Juneau and opted for the dry heat of Sacramento, California to begin her higher education.
While in college, it became apparent speech pathology wasn't the right choice for her. After taking a few linguistics classes, she decided to pursue another route and find another way she could help people. She wanted to provide critical care to others, like the care given to her siblings.
While looking into careers in the field of human and social services, she became interested and decided to pursue a master's degree in social work. With this degree she would be able to make a difference in people's lives. Although she wouldn't be a speech pathologist, she would be the helper and facilitator she always dreamed of being.
"I directly saw the profound impact that helpers had on people's lives and I wanted to be that helper," Kaatri says. "I wanted to make it my job to help kids in vulnerable situations get the help they need."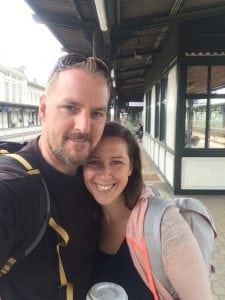 After graduation she stayed in the Sacramento area for seven years, providing a variety of services in social work and counseling to the community. Eventually it was time for a move and a change of scenery so Kaatri and her husband moved to Blaine in 2009. She laughs as she recalls their simple requirements: move to Western Washington and be on the water. Well, Blaine definitely checks both those boxes off the list.
Getting her start as the Blaine Elementary School counselor in 2009, she immediately fell in love with the job. But over the years, she also noticed the need for a new position to develop, that of a full-fledged mental health counselor.
"It was apparent there was a need for one-on-one mental health counseling, not just at my school but in the whole district," Kaatri says. "When you are a school counselor, your job encompasses many tasks, so you can't focus on students who may need intensive mental health counseling."
To solve the issue, Kaatri prepared a proposal. She wanted to create a new position that would serve the whole school district. This mental health counselor would operate between the primary, elementary, middle and high schools in Blaine. Splitting time between the different schools would allow her to visit with kids of all age groups in need of mental health counseling and guidance.
The proposal was approved and 2017-18 marked the first official school year Kaatri would be in the new position. Working three days a week, Kaatri spends a specific allotted amount of time at each of the different schools. She is at the primary and elementary schools for a half day each, and at the middle and high schools for a full school day each.
She says this position is so important for the school district because if students can't get this type of help at school, they may also not get it outside of school. And although it isn't for everyone, offering mental health counseling in the schools can serve as an early intervention for those who may develop more serious mental disorders.
"I want to be the one students come to," she says. "I want to be the one there for them if their parents are in jail or if they are struggling in their school setting. Whatever the case may be, I want kids in vulnerable situations to have their voice heard."
Kaatri is excited to embrace this new position. She still speaks highly of her old position as the Blaine Elementary counselor as well, saying both jobs come with their challenges and opportunities, and both allow her to approach counseling from different perspectives. But one thing remains the same – she will continue to be the helper she always dreamed of becoming.