Every morning, Melissa and Mark Moeller get up with the sunrise and head out into the cool air of Misty Meadows Farm to visit their chicken coops and feed the birds a daily ration of organic milled grain. The chickens forage and wander outside as they please, peck in the grass, eat bugs and scratch in the dirt, taking dust baths. This is the essence of pasture-raised chicken farming. The birds are raised as they were intended to live — free to roam and be chickens, only returning to their shelters for warmth and protection, or when it's time to lay.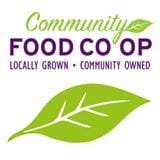 In the afternoon, the Moellers return to the coops and collect their bounty of nutrient-rich, organic eggs into large crates. They take the eggs to a processing area and use warm water and brushes to carefully wash the eggs (using zero chemicals, unlike conventional egg farmers). They pack the eggs that same day, to be shipped within the week. Then, they spend the rest of the day checking the grounds of the 18 acre farm, maintaining structures and fences, and doing health checks on their nearly 3,000 birds.
Why all of this hands-on effort and adherence to what may seem like old-world ways? Because it produces the healthiest animals and the healthiest eggs, offering the community a more nutritious product that can actually improve people's health just by eating it. In 2007, Mother Earth News sponsored a study of free-range and pasture-raised eggs, in which Misty Meadows Farm eggs were found to have "three and a half times the vitamin E, four times the heart healthy Omega-3s, a third less cholesterol and a third less saturated fat than eggs from factory farmed birds."
Mark Moeller himself was severely allergic to turkey and chicken his entire life until he and his wife embarked on this venture. Now, after all his years of growing and eating pasture-raised chicken and eggs, he hasn't had a single allergic reaction.
Of course all of the extra work, care and attention required to produce organic, pasture-raised chickens comes with a cost. You pay more up front for higher quality. But when it comes to your food, when you get more nutrients and better health — and less doctor visits — cost becomes relative. "You can either pay for it at the grocery store or you can pay for it at the doctor's office," says Melissa.
And this is really why they do what they do. They began with just a few chickens in a suburban, backyard garden. "I started with a desire to raise healthy food for my family," says Melissa. "And it grew from there with friends, family and neighbors." Before long, they'd outgrown what was possible in their backyard. There was a clear need in the community and their passion for sustainable farming was growing, so the Moellers purchased the property in Everson and in 2005, started Misty Meadows Farm.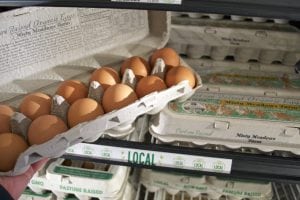 In addition to producing the healthiest, sustainably grown food possible for local families, Misty Meadows is equally passionate about building up the Whatcom County farming community. They're a member of Food To Bank On, a project of Sustainable Connections, designed to assist beginning farmers with the resources and tools they need to thrive in Whatcom County. They're also members of Oregon Tilth, the Northwest Agricultural Center and they actively mentor new local farms.
Melissa's vision for the future is a totally self-reliant and sustainable local farm economy. She says, "I want to see Whatcom County return to being a strong local producer and take the carbon footprint out of transporting our food from California. I would love to see all eggs and chickens in Whatcom County produced locally. There is no reason to source them from anywhere else."
The Moellers are an impactful force in stepping up the community consciousness of Whatcom County. They complement each other well in the running of the farm (which is surely part of its success). Melissa is more hands-on with the chickens, customer service and public relations, whereas Mark is more at home attending to the nuts and bolts of the farm. "He's my tech expert," says Melissa. "He loves to integrate technology into our old-fashioned production measures, from cameras to lighting and security."
If you bump into Melissa at the store and want to know about Misty Meadows Farm, she'll pull out her phone and show a live feed of her chickens pecking at bugs, wandering around in the grass, scratching in the dirt and taking dust baths, and say 'These are our chickens. This is how chickens are supposed to live and this is what a chicken farm is supposed to look like.'"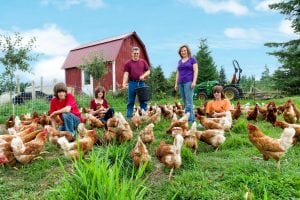 Misty Meadows Farm also raises pasture-raised, organic turkeys for Thanksgiving available at local grocers. In recent years, they've even been selling Christmas Trees during the holidays as Washington State's first certified-organic Christmas tree farm! For more information on Misty Meadows Farm, visit their website at www.mistymeadowsfarm.com. Their eggs are available at  Community Food Co-op, Terra at the Public Market and Bellingham Haggen stores. Their declicious and nutritious eggs are on the menu at Ciao Thyme, The Resort at Semiahmoo and Pizza'zza.
Sponsored