We've all experienced those laughs that come right from the belly and cause our sides to ache, our eyes to water and our lungs to burst with happiness. But why? What makes things so gosh darn funny?
Theory #1 – I'm the best!
Commonly known as the Superiority Theory, it is a concept that says all humor involves a feeling of superiority over someone or something else. The ability to ridicule is one of humor's primary uses. A quick joke over the dinner table referring to a sibling's embarrassing moment or children in gym class who taunt before the race begins.
Theory #2 – I needed a good laugh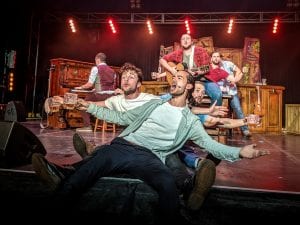 The Relief Theory of comedy explains that laughter is a mechanism needed to reduce psychological tension. A good laugh can make you feel less stressed. Or maybe a nervous laugh helps get you through the big presentation and ease your mind.
Theory #3 – Laughing is Contagious
Sometime the funniest part of something is watching someone else try not to laugh. For example, actors on Saturday Night Live who are trying to keep a straight face during the onslaught of jokes, or a broadcaster who has caught the giggles from their co-host. If one person begins to laugh, much like yawning, it tends to spread on and on.
Theory #4 – Schadenfreude
Schadenfreude means finding humor in another's person's pain. Very similar to the Superiority Theory, the humor comes from someone else's misfortune. The German word "schadenfreude" translates roughly to "harm-joy." A good example of this is someone slipping on ice and then continuing to slip every time they get up.
Theory #5 – The Situational Comedy
A lot of comedy moments come from social interactions gone awry. Most TV comedies are built on character goofs. Someone telling you a story about a goof can easily lead to some good laughs.
With these five theories in mind, have you ever noticed that watching a comedic movie is funnier in a group than by yourself? Can you imagine seeing a comedy live? At Mount Baker Theatre there are plenty of hilarious comedies coming up this season and you won't want to miss them.
Seattle International Comedy Competition Semifinals: Be a part of the process to decide which five hilarious acts will move on to the final round after an amazing performance by very funny folks showcasing their best material to make you and the judges laugh the hardest. As America's biggest touring comedy festival, this will be one of live comedy's biggest nights!
How about pairing magic with comedy? Join veteran local magician John Walton and guest comic magician Kerry Pollock in an intriguing cabaret-style evening of illusions and fun in Mostly Magic with John Walton Comedy Cabaret feat. Kerry Pollock.
Join in on the fun as The Choir of Man laughs and sings during a night out at the pub! You will surely feel Theory #3 as the guys joke around on stage and then burst into your favorite sing-along classics.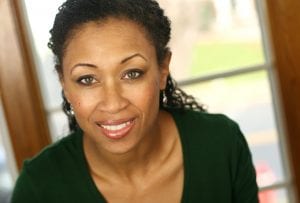 LOL with Ladies of Laughter: Funny & Fabulous as comedian Erin Jackson, Patty Rosborough and Leighann Lord take the stage for a night that is sure to be filled with a little bit of everything. From stories of the schadenfreude of motherhood to poking fun at faux fitness, or the tales of suburban "dieting lifestyle," these women are sure to have stories and the timing to make you laugh.
Join your fellow patrons and experience moments of unbridled laughter. You'll delight in the giggles, camaraderie and honest truths of these amazing people.
Mount Baker Theatre
104 North Commercial Street
Bellingham, WA  98225
Phone:  360-733-5793
Tickets:  360-734-6080
www.mountbakertheatre.com
Sponsored