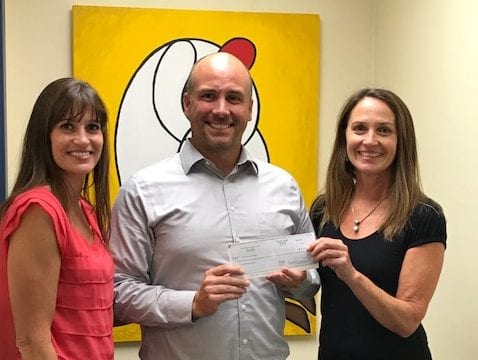 Submitted by: The Chysalis Inn & Spa
The Chrysalis Inn & Spa was proud to present their August spa donation in the amount of $2,150 to the Lighthouse Mission's Agape Home. Agape Home is a program of Lighthouse Mission Ministries that provides safe housing for up to 50 women and children. It is a shelter where women in need can escape the victimization, hopelessness and/or addiction, helping them to create a better future for themselves and their children.  Women living at Agape Home are working on goals with a Growth Assistant, taking at least one Agape class, completing chores and volunteering at the Mission and in the community. An Agape Childcare Center is available for the mothers and children staying at Agape Home.
The Chrysalis, a locally owned hotel, spa & restaurant on Fairhaven's waterfront, has been contributing one percent of revenue from the Spa to a Whatcom County non-profit each month since February and has given more than $14,000 to date. September's recipient will be Blue Skies for Children.