Skateboarding is a staple of childhood for many. For some it is a leisure activity fostered in youth then continually practiced later in life. One of the best feelings I ever experienced was getting my brand new skateboard. I had wanted to get a skateboard for so long and finally, during the Christmas of my 13th year, I got one. It changed the game. I remember taking my board out onto the cul-de-sac and stepping on for the first time. Bobbing, weaving, falling, bruising. When you were a kid on a skateboard you took the good with the bad, pain was pleasure
Being from the East Coast, I was fortunate to be able to skateboard during any season. Due to the massive amounts of rain, a lot of kids in the Pacific Northwest don't have that luxury. Enter Skate Church. Lynden's Skate Church combines the unlikely partnership of fellowship and skateboarding to give skaters of all ages a place to stay dry and land their sweet tricks.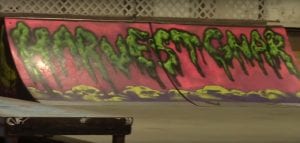 Skate Church started in 1998 as an outlet for youth in the Lynden community to have a place to skateboard. Created and curated by the Third Christian Reform Church, skaters originally utilized the back parking lot of the church as the skating area, but it was only used from the spring to fall seasons. As interest in the Skate Church increased, the Third Christian Reform Church decided it best to rent out a barn at the NW Washington Fairgrounds. This allowed skaters to stay dry and skate during the rainy months.
Now the current incarnation of the Skate Church functions two-fold. During the summer, Skate Church is held at the Third Christian Reformed Church's parking lot and during the other seasons it is at the Henry Jansen Building at the NW Washington Fairgrounds. Skate Church's location at the Henry Jansen Building also serves as one of the only indoor skate parks in Whatcom County. Ramps, halfpipes, grinding rails and many other obstacles populate the inside of the barn making it an ideal location for skaters looking to change it up from skating their local convenience store parking lot.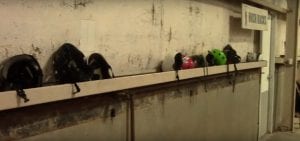 But for skaters in Lynden, even skating those convenience store parking lots was not allowed. Lynden has an extremely limited amount of places for people to skate. Most businesses and commercial enterprises don't allow skating on their property and skating on property that does not condone it can lead to legal trouble. Skate Church provides a place for skaters to avoid running into trouble with the law. It is a haven where they can skate in peace.
Sessions at Skate Church run from 6:30 p.m. to 8:30 p.m. on Mondays and Thursdays, with each session costing $1 in order to skate. Talk about affordability. The whole session isn't skating though, there are breaks in between for prayer and even free food. A typical skate session at the Lynden Skate Church goes like this: an hour of skating when you first get there from 6:30 p.m. to 7:30 p.m., followed by a fifteen minute prayer break and then another 45 minutes of skating.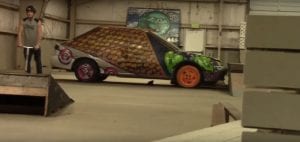 The small break during the middle of the session is aimed at bringing skaters together through fellowship and community. The break includes free food for the skaters, a recited prayer and a scripture read from the bible.
In order to skate at the Skate Church you must follow the rules and regulations put in place by the Third Christian Reformed Church and their staff. Not complying with the rules can result in removal. And trust me, you don't want that to happen. Perhaps the most important rule is that in order to skate you have to show up before the prayer break. Skaters arriving afterward cannot skate. So make sure you get there early. In addition, refrain from using cuss words … even if you wipe out.
Skate Church is hands down one of the best places (if not the best) to skate in Whatcom County. There isn't much else out there that is quite like it. When I went for my first time, strictly to view a session, I was instantly transported back to being that 13-year-old kid gripping his brand new skateboard for the first time. I couldn't wait to come back again, this time as a skater.