When you picture family time, does the reality sometimes not hit the mark? Here's a weather-proof, sure-fire way to make lasting memories, entertain all participants (even mom gets a break) and spend dinner reminiscing about the fun you just had: "See It Together" at Mount Baker Theatre. Each season, Mount Baker Theatre presents extraordinary opportunities to have an all-ages outing that you can experience side by side.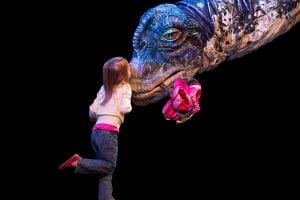 Whether you're introducing your own childhood favorites like Charlie Brown or the Wizard of Oz, finding wondrous adventures with international tours like Undersea Bubble Fantasia or experiencing today's kids' favorites through one of MBT's many educational shows, live theatre isn't just for grown-ups. The luxurious costumes, fantastic professional singers and dancers, metamorphosing sets and unforgettable music allow children to immerse themselves in different subjects, cultures and points of view. You sitting by their side means you can have great conversations later built on the same memories. You might start a family tradition that your children will share with their own.
Here's a few world-class touring events that will make your family time an investment into magical memories for all!
Saturday, October 21, 2017
2:30 and 6:00 p.m.
Who hasn't dreamed of a moment's fantastical escape from the busyness of our modern, connected world? Described as "Cirque du Soleil meets giant bubbles," this modern fairy tale combines giant interactive illusions, mime, dance, puppetry, juggling, contortionism, sand art and magic all in one unforgettable show. Led by "Mr. B," the audience escapes to a fantastical undersea adventure full of seahorses, dragon fish, sea stars, mermaids and clownfish. Millions of bubbles of all shapes and colors create a wonderland of joyfulness. Viewers of any age will be instantly transported into this lavish day dream full of bubble tornados and laser lights streaming like sun through water. With two show times to choose from and tickets starting at just $12.50, you can take the whole family on this affordable undersea adventure.
Friday, December 1, 2017
7:00 p.m.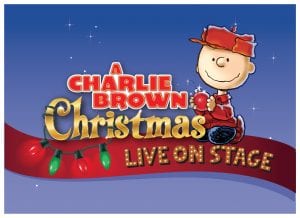 If you celebrate Christmas, you've likely seen the Emmy and Peabody Award-winning classic animated television special by Charles M. Schulz that first aired more than 50 years ago. Perhaps, like me, it has become a part of your annual family tradition. A Charlie Brown Christmas is brought to life in this faithful stage adaptation. You'll love the unforgettable characters and classic Vince Guaraldi score in this heart-warming and hilarious holiday musical. You and your family will tag along with Charlie Brown, Snoopy, Lucy, Linus and the rest of the Peanuts gang as they put on an unconventional Christmas play, save a tree and uncover the true meaning of holiday spirit.
MBT has added even more fun to this special evening by offering a free event before the show. At around 5:30 p.m., MBT will celebrate with its first annual Holiday Lighting Celebration in front of the theater.
Wednesday, December 20, 2017
7:00 p.m.
Take the whole family down the Yellow Brick Road to the lavish, magical world of Oz, right alongside Dorothy, Toto and their friends the Cowardly Lion, Tin Man and Scarecrow. This celebration of the 1939 MGM film, The Wizard of Oz is a fantastical family musical that includes breathtaking special effects, dazzling choreography and the classic songs you sang along with as a kid.
The whole family will fly over the rainbow with marvelous Munchkins, flying monkeys and mysterious witches of Oz. After spending this glorious evening of fun and fantasy together, you'll be reminded that there's no place like home.
Saturday, June 9, 2018
2:00 and 7:00 p.m.
This high-energy, fast-paced touring dog variety show is not only filled with amazing dog tricks, human acrobatics and humor, it promotes animal welfare and also has an amazing backstory. Richard Olate was a poor Chilean 12-year-old when he rescued the first of the street dogs who would eventually rescue him. Through hard work and constant struggle, he took his amateur dog show all the way to the $1 million America's Got Talent prize. With help from his son Nicholas and wife Rebecca, this crew of rescued pooches thrills and delights audiences around the world. With two all-ages shows to choose from, ticket prices for this affordable show start at just $8.50.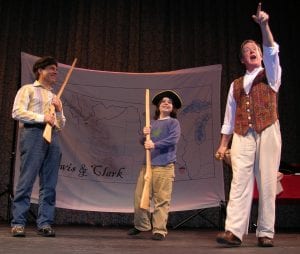 For the fourteenth consecutive year, the MBT Education Series, will enrich school curricula while providing students with the cultural experience that comes from early exposure to professional live performance. Sponsored by the Frank King Family in memory of their son, Wade Bennett King, ten different shows will grace the MBT stage throughout the school year, providing young people an opportunity to look at reading and stories in a whole new way. These shows can impact how they see the world and what they choose to read for decades to come.
Several are stage adaptations of well-known children's literature, like My Father's Dragon and Pete the Cat. While others explore science, history, music or classic literature in Erth's Dinosaur Zoo Live, The Lewis and Clark's Expedition and Twelfth Night.
One of the best ways to make a lasting family memory is to connect over positive, engaging activities that help you break out of the usual routine. By experiencing a MBT show, you and your family can bond while revisiting the classics in a fresh new way or witnessing a lavish spectacle that you'll never forget. The hardest part will be choosing which shows to attend. The best solution may be to see them all!
Mount Baker Theatre
104 North Commercial Street
Bellingham, WA  98225
Phone:  360-733-5793
Tickets:  360-734-6080
www.mountbakertheatre.com
Sponsored