August saw the addition of many new and interesting local reads to the pages of WhatcomTalk. Each month we like to take a look back at what most resonated with our community. Here are some of WhatcomTalk's most read stories in August: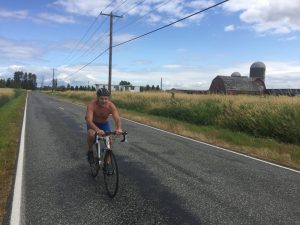 Lee Becker is commonly seen around Whatcom County. But do you know the real story behind this fascinating local character? WhatcomTalk writer Dan Burwell took a bike ride and got to know the man on the bike.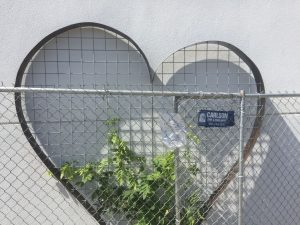 Alex McLean is the man behind the removal and subsequent reconstruction of Bellingham's ivy heart—the iconic symbol that had graced the side of the Granary building for the past decade. The vines, "some thick as a baby's arm," as McLean described them, had broken through a window and had caused significant damage to the wall. Learn more about the man who is bringing it back to life.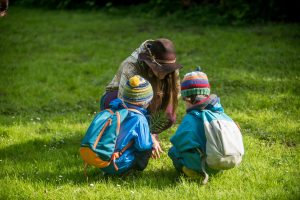 Through Feather & Frond Forest School kids learn to claim their place in the forest – to watch and listen, to decipher bird language and internalize the layers of awareness that arrive after returning to study the same place. Families reclaim their forest senses beneath the wood's ancient canopy, their knowledgeable children leading the way.
If you live in Whatcom County, you probably know of some of the quintessential hikes out there that you have to do. I'm talking Oyster Dome, Pine and Cedar Lakes, Blue Lake and Galbraith Mountain. With so many high-quality hikes it can be easy to miss some of the lesser-known gems. Don't let these diamonds in the rough go unnoticed, check out these seven summer hikes you need to go out and do today. Trust me, you won't regret it.
WhatcomTalk is a digital media company sharing positive stories about people, places and businesses in Whatcom County. WhatcomTalk offers content marketing and online options to advertise across our community social network in Bellingham, Lynden, Ferndale and beyond. Advertise with WhatcomTalk to reach your target market, grow your brand, and measure results.