Dale Serbousek, local real estate broker with RE/MAX Whatcom County, Inc., describes a conversation he had a few months ago in which he discovered the local Chuckanut Sports Car Club. "I heard about it just having a conversation in town with someone new," he says. "I always learn new things when I meet new people and I like cars so this opportunity seemed great for me."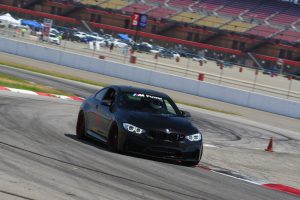 The Chuckanut Sports Car Club meets monthly throughout the year; while also sponsoring autocross, rally racing events and social drives throughout Western Washington. Serbousek explains with enthusiasm that autocross involves individual cars being timed as they drive through a temporary course of orange cones. The ever-changing course is set up in large parking lots and is usually less than a minute long. Winners are decided by a unique "handicap" timing system which is why all levels of driver experience and cars attend. Rally racing typically takes place on public streets and involves time, speed and distance variables to determine the winners. All speed limits are observed, and it's not who finishes the course the fastest, it's who arrives at various checkpoints on time, neither early nor late.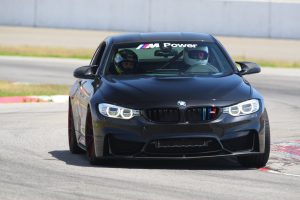 Serbousek also attends various professional racetracks for "Track Days" where participants can race at high speeds, testing their cars' limits. "It's a great time to take my BMW M4 out and not get a ticket for going fast," Serbousek says. "The idea is to get around and see other tracks in other communities and meet other people."
Serbousek describes his involvement with the Chuckanut Sports Car Club as a really great opportunity to get to know other car enthusiasts in a social atmosphere. Being involved in various ways in the community has allowed him to get to know a larger number of people with different interests. "It has enriched my life," he says. "I get to visit new places, meet other car enthusiasts and drive cars fast."
To Serbousek, networking goes beyond the business meetings. It's about getting to know new people, asking for help and learning new passions through the incredible diversity of interests within our community.
Sponsored