July saw the addition of many new and interesting local reads to the pages of WhatcomTalk. Each month we like to take a look back at what most resonated with our community. Here are some of WhatcomTalk's most read stories in July:
WhatcomTalk writer Dan Burwell has been frequenting the Waterfront for years. He finally had a chance to sit down and chat with his favorite bartender, Lori. The resulting conversation was both fun and fascinating.
The idea of selling A-1 Builders Inc. to their employees made a lot of sense to Rick Dubrow and Cindi Landreth. But while worker-owned cooperatives are becoming increasingly popular—due to their many benefits, including impressive productivity and high staff morale—the process of transitioning from a standard business to a worker-owned model is less common. Yet the forward-thinking duo thought the end result would be worth the effort and they made it happen. Those interested in an innovative business succession plan will learn a lot from their example.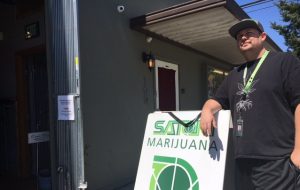 Jaramie Thomas, a State Certified Medical Marijuana Consultant at Satori, has turned his passion for assisting clients in obtaining medical marijuana into a side consulting business and a full-time job as one of Satori's most knowledgeable and experienced staff members.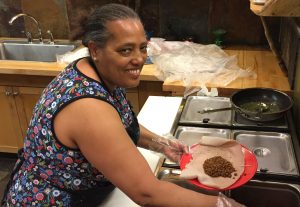 Mulu started cooking at age five in Ethiopia. As was typical for her region, Mulu began to learn to cook for her family at an early age with her mom and grandma. There was no electricity and no running water. Today she is the creator of Bellingham's  Ambo Ethiopian Cuisine and the author of Ethiopian Feast. She is an inspirational example and a true success story.
WhatcomTalk is a digital media company sharing positive stories about people, places and businesses in Whatcom County. WhatcomTalk offers content marketing and online options to advertise across our community social network in Bellingham, Lynden, Ferndale and beyond. Advertise with WhatcomTalk to reach your target market, grow your brand, and measure results.
Main photo credit: Paulee Offerson