Bellingham's Dale Serbousek, a real estate broker with RE/MAX Whatcom County, Inc. recalls reading a book about the challenge of running a full marathon and being inspired to run a marathon himself. He purchased a book on how to train and plan for a marathon and set out to find the perfect event for him.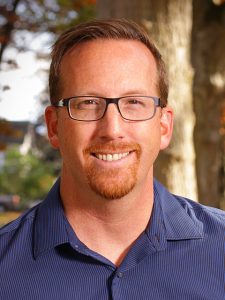 "My goal was just to finish," Serbousek says of completing his first, the Vancouver Marathon, in 2016.
Having incorporated running into his overall wellness plan back in 2010, he knew that running was an effective form of exercise for him. Including the marathon was part of that challenge. "I have to have a purpose and a goal," describes Serbousek of his training process. "I have to have a reason and a plan to follow."
Since completing his first marathon, he has run the Bellingham Bay Half Marathon as well as signed up for the Lake Padden Triathlon, his first triathlon consisting of a swim portion, a bike portion and a run portion.
Along the way, Serbousek was supported and inspired by the many local runners and event participants he has come to know through his training. "I've gotten to know even more people in the community as a result of deciding to train for these events," he says. "There is great value in meeting new people and learning new things."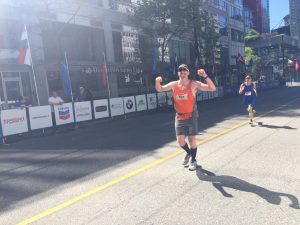 One such person is Mo Trainor, owner of Train-Or-Tri who was recommended to Serbousek for bike fitting. "You would think I was the only person she was working with," he says of her dedication to supporting and helping him as he began training for his first triathlon.
He also described what he called a, "really cool device," he got from a client and local podiatrist who is also an endurance runner to successfully stretch out his calves. The connections he has formed within the running community have given Serbousek knowledge and support that have proven to be very valuable to his success. Serbousek is considering even adding another triathlon to his calendar as he continues to set his own goals with the support of this wonderful community.
Sponsored